At 21-years-old, Ashlie Crofts started to think that maybe her chance of playing football at the highest level had passed her by.
Most of her former teammates had signed contracts with Westfield W-League teams or had played for the Young Matildas, while she was still waiting for that first phone call.
Working at a local preschool, she started weighing up if she should wave football goodbye and focus on a different career path.
"It was hard not to think that I wasn't good enough," Ashlie said. "I started to consider if football was something I really wanted to pursue.
"I was at the age where you should start to think about jobs or a different career."
Then out of nowhere, she got a call from Heather Garriock. At first, Ashlie had no idea what to say.
"My brother was in the car with me at the time and he silently motioned for me to calm down and just talk," Ashlie said laughing. "It was such a shock."
After having a prolific season with Blacktown Spartans in New South Wales NPLW, Heather asked her to come trial with the club, with the offer of a scholarship contract on the table.
Ashlie was forced to pinch herself as she began to rub shoulders with elite players from around the globe.
"I would look around at training and I would see Leena Khamis, Katie Stengel, Camila and Simone Charley and I honestly didn't know how I got here," she said.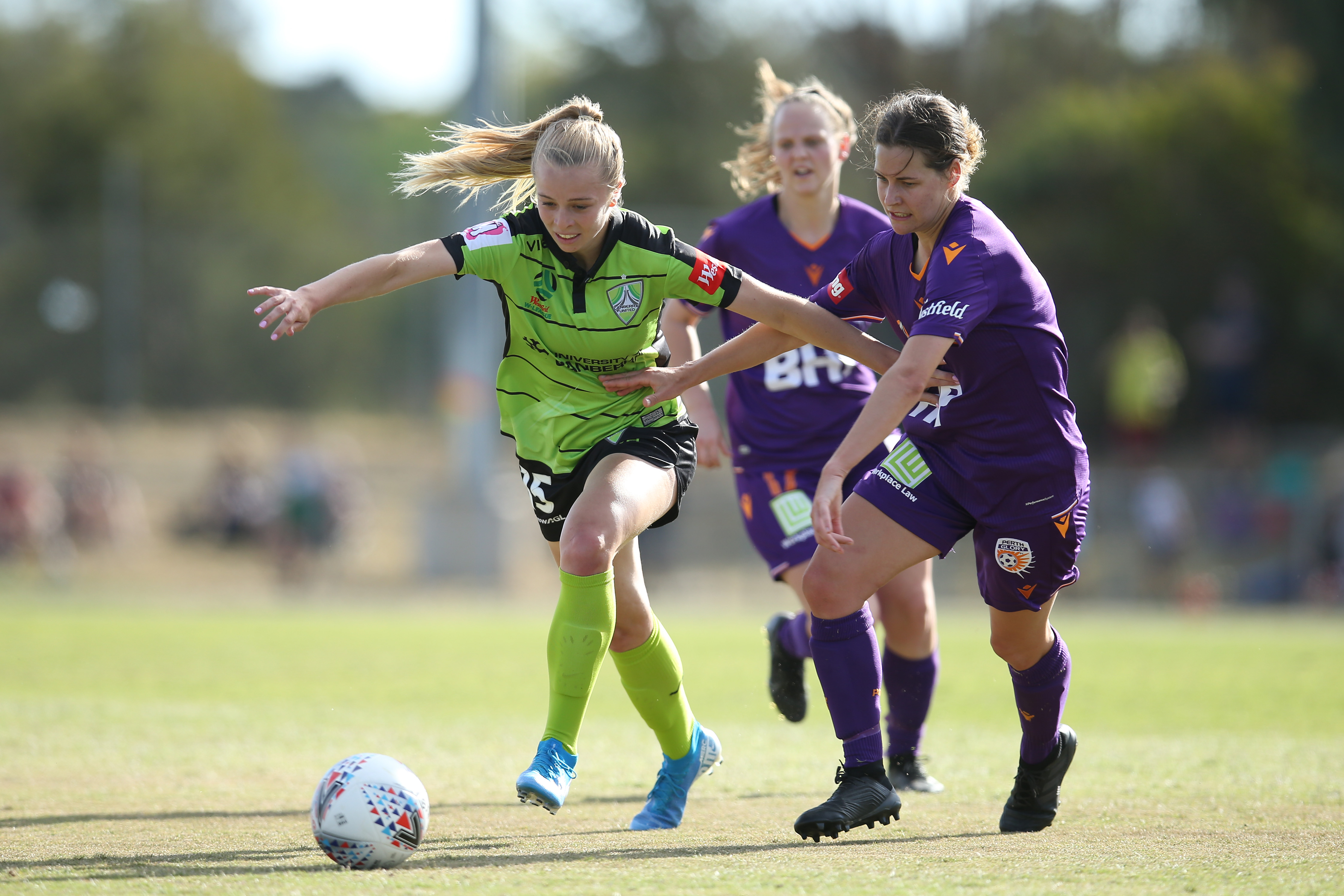 "I just came to Canberra with the plan to learn as much as I can off these experienced players and take every opportunity that came my way."
Which is exactly what she did, as Heather offered her a full contract after only a few weeks. And before long, she made her Westfield W-League debut in the first game of the season.
As she was preparing to run onto the field, Heather grabbed Ashlie's shoulders, looked her in the eye and gave a simple message:
"You are here for a reason. If you are inside that box, you do not pass it to anyone. You get in the box, you shoot."
Ashlie said it is that confidence that proved to be the difference in her football career.
"Heather went out on a limb when she signed me, which shows that she believes in me and what I can do," she said.
"It has been massive for my football and for me as a person. All I want to do now is repay her and the club."