It is said that you don't move on from heartbreak. Rather, you move forward.
That is the message that forward Simone Charley has for her teammates as the side regroups from a tough last-minute draw against Perth Glory on Friday night (13 December).
United will look to bounce back against Adelaide United on Sunday afternoon, as the side prepares for their second road trip in succession.
Charley, who scored United's only goal of the game against Glory, said it is important for the squad to regroup before hitting the road again.
"It was disheartening that we let the win slip away from us at the end but we need to regroup," Charley said.
"We cannot trip on what is behind us. We need to make sure we are not trying to go forward by looking in our rear-view mirror and being upset about the Perth game.
"We need to build from the game, learn from our mistakes and move forward. As long as we're being ourselves and being Canberra United, we will be just fine."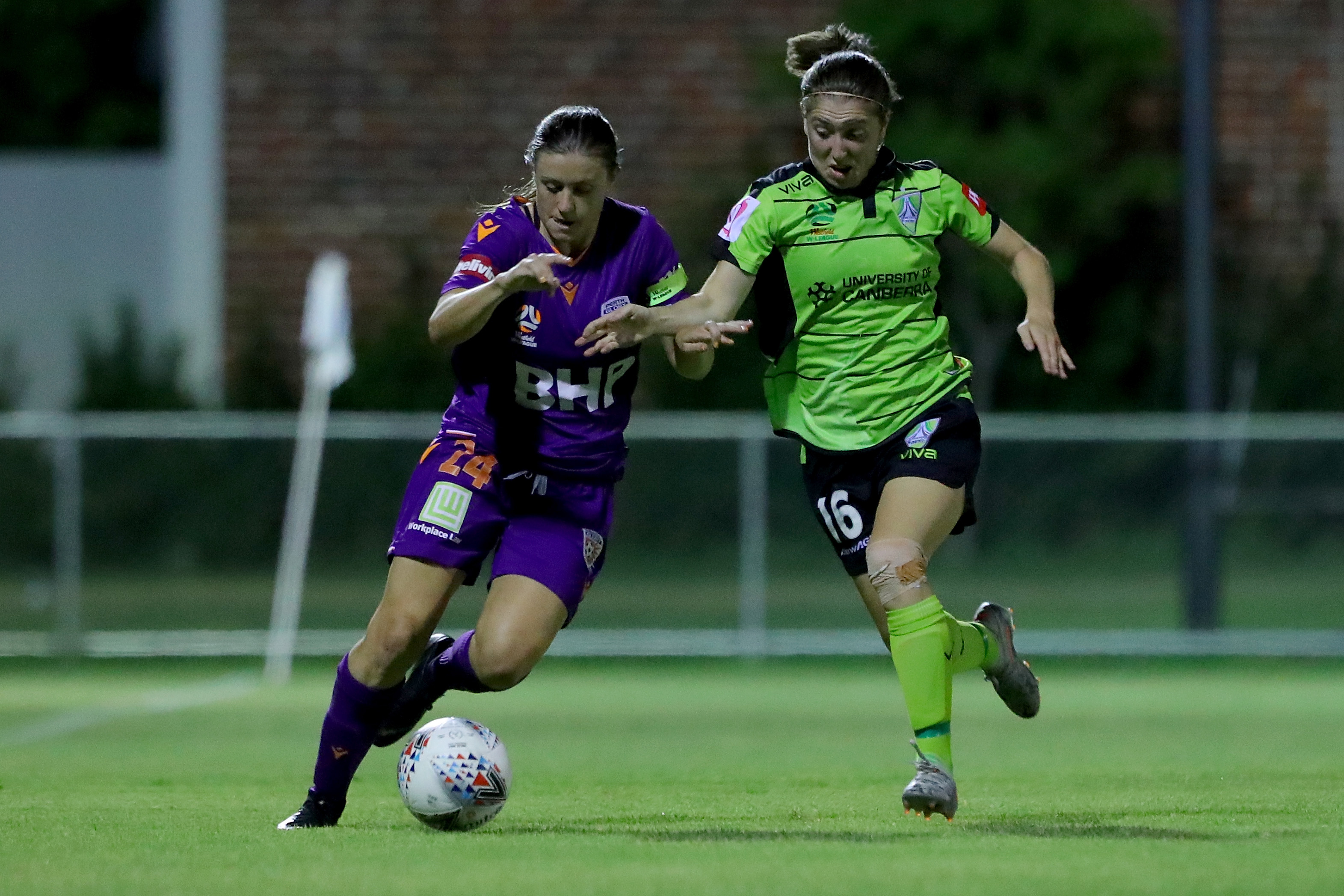 Canberra's co-captain Karly Roestbakken echoed Charley's thoughts, saying the side needs to show its character against Adelaide.
"It was unfortunate we didn't get it against Perth because we really needed the points there," Roestbakken said. "The game against Adelaide is really important and it is a big three points for us.
"Our confidence is still there, we just have to go out, play our game and try to win.
"It will show our character when we bounce back from last week's draw and put together a good performance."
Adelaide United vs Canberra United
Sunday, 22 December 2019
Kick-off: 3.30pm local, 4.00pm AEDT
Venue: Marden Sports Complex
Broadcast: ABC TV, FOX Sports
Stream: MyFootball Live App, Kayo Sports, ABC iView