Canberra United worked hard but couldn't find the winner in their Wednesday afternoon contest against Perth Glory.
Michelle Heyman had her fair share of chances but wasn't able to convert one, which would have given Canberra a vital win. In the end they draw for the second game running.
It was Canberra who had the first opportunity of the game, five minutes in. Their top goal-scorer, Michelle Heyman linked up with Allira Toby with a one-two that put her through on goal. Unfortunately for the away team, Perth's goalkeeper came out quick to smother the shot.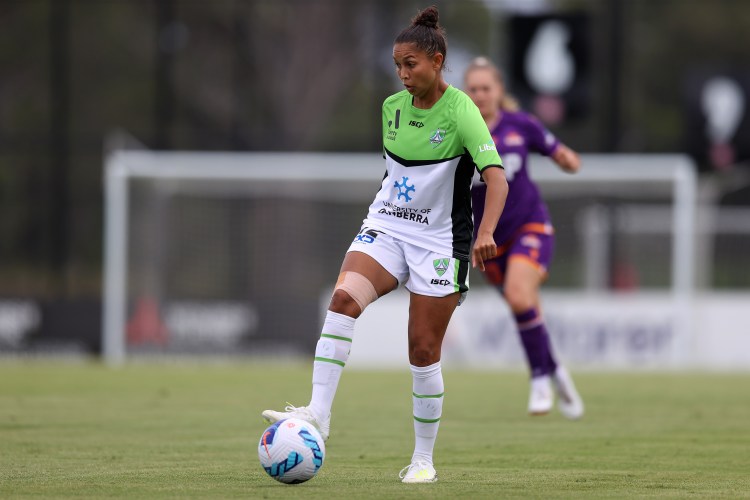 Chances in the first 45 were few and far between, with both outfits playing cautiously – not wanting to concede the opening goal.
United's goalkeeper Keeley Richards did make two outstanding saves in the final ten minutes of the half to keep the game level. One with her feet and one with her hands as her quick reflexes were on show.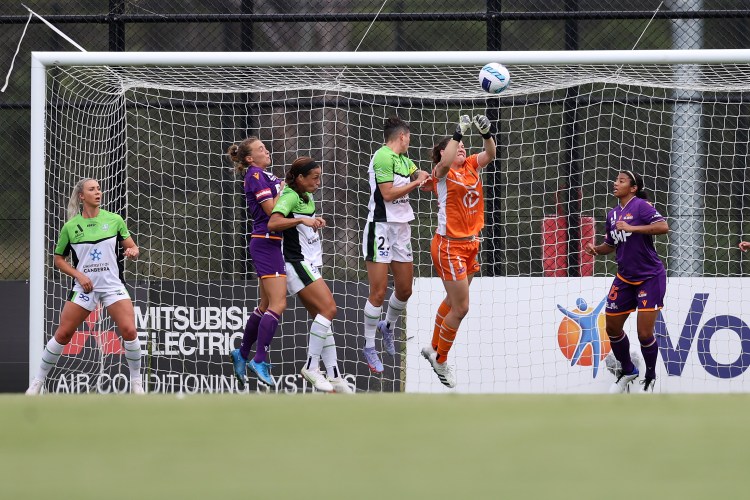 Canberra were quick out of the box in the second period and nearly scored within eight seconds. Heyman was put through on goal but pulled her shot wide of the post.
Heyman had another shot minutes later to open the scoring but her header went over the crossbar as the keeper was stranded after missing the cross.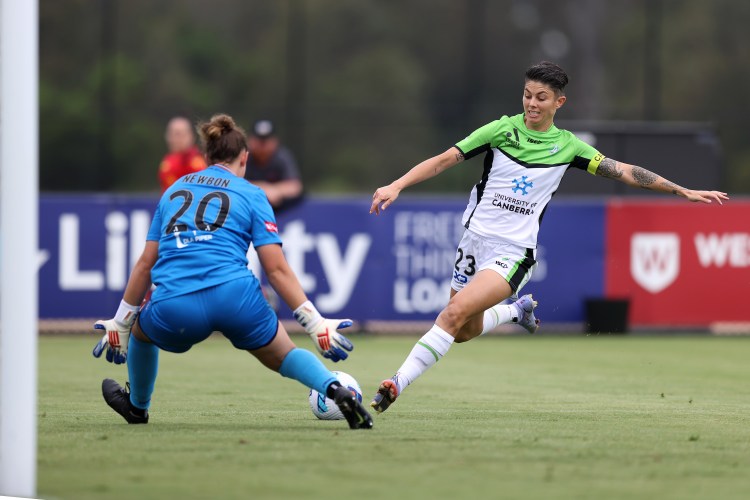 The two teams made a wave of changes to try to swing the momentum in their favor as time was ticking down, with the experienced Margot Robinne and Ash Sykes subbing on for Canberra.
Despite a great last minute effort on goal from Sykes, a few moments later the referee blew the whistle to end a battle contested 0-0 draw.