After 13 weeks in the Liberty A-Leagues, Mikayla Vidmar made her starting debut for Canberra United, in their Round 7 match against Sydney FC.
"I was a bit nervous, but more so before I got out there on the field," Mikayla told media.
"During the warm up and walking out I was really excited and just ready to make that next step."
The defender was called into the back line, following the departure of Karly Roestbakken and the unavailability of Emma Ilijoski. She played 74 minutes, before Sasha Grove was subbed on to make her season start.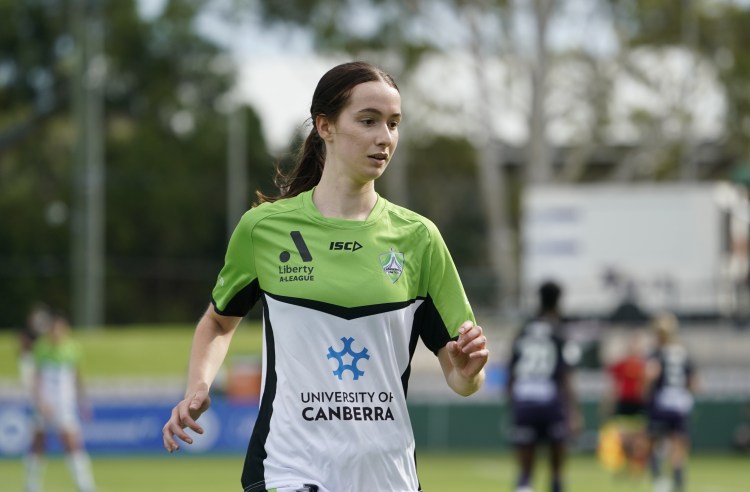 The 19-year-old said the step up from NPLW to the Liberty A-Leagues has been a rewarding experience.
"I've learnt so much, not only from the coaches but also the players," she said.
"There's so much experience in the squad and so many talented players, I've been learning so much every session and applying it to my game."
Vidmar hoping her starting debut is the beginning of a long and successful career in the ALW.
"The group is quite positive, we do analyse every part of the game, and do see the positives in that. We've been working a lot in the back line and midfield and forwards and we all have that belief that we can play and tidy up the errors we've been making."
Canberra United's next match is away from home, taking on the Newcastle Jets at McDonald Jones Stadium on January 30.