An injury-time stunner has given Canberra United a stunning upset win over defending Champions Melbourne City, with goals from Michelle Heyman and Nicki Flannery guiding United to a second win to start the season.
City started the stronger of the two sides, enjoying plenty of attacking pressure in the opening stages of the game.
Sally James had a nervy start in goals but recovered well to keep the visitors out.
It would not be long before the United attack started to click and create their own chances. Paige Satchell used her pace to her advantage as the Kiwi slipped past Samantha Johnson but had her jersey tugged before she could pull away.
Satchell's pace continued to prove difficult for the City defence to handle, as the Kiwi international constantly got in behind.
While the United attack threatened regularly, it was tough to get past Teagan Micah with the goalkeeper constantly alert to the danger.
City threatened late in the half, but the centre-back pairing of Kendall Fletcher and Jessika Nash did well to shut down any danger quickly, seeing the sides into the break level.
United came out firing in the second half with Heyman sending a dangerous cross to Flannery, but once again Teagan Micah was alert to the danger and claimed the ball well.
The visitors began to threaten more regularly in the second half but Sally James pulled off some stunning saves to keep the scores level.
With little over 15 minutes left in the game Heyman once again got on the scoresheet. A beautifully hit ball over the top from Lauren Keir landed at the feet of the striker who curled the ball into the top right, giving United the lead.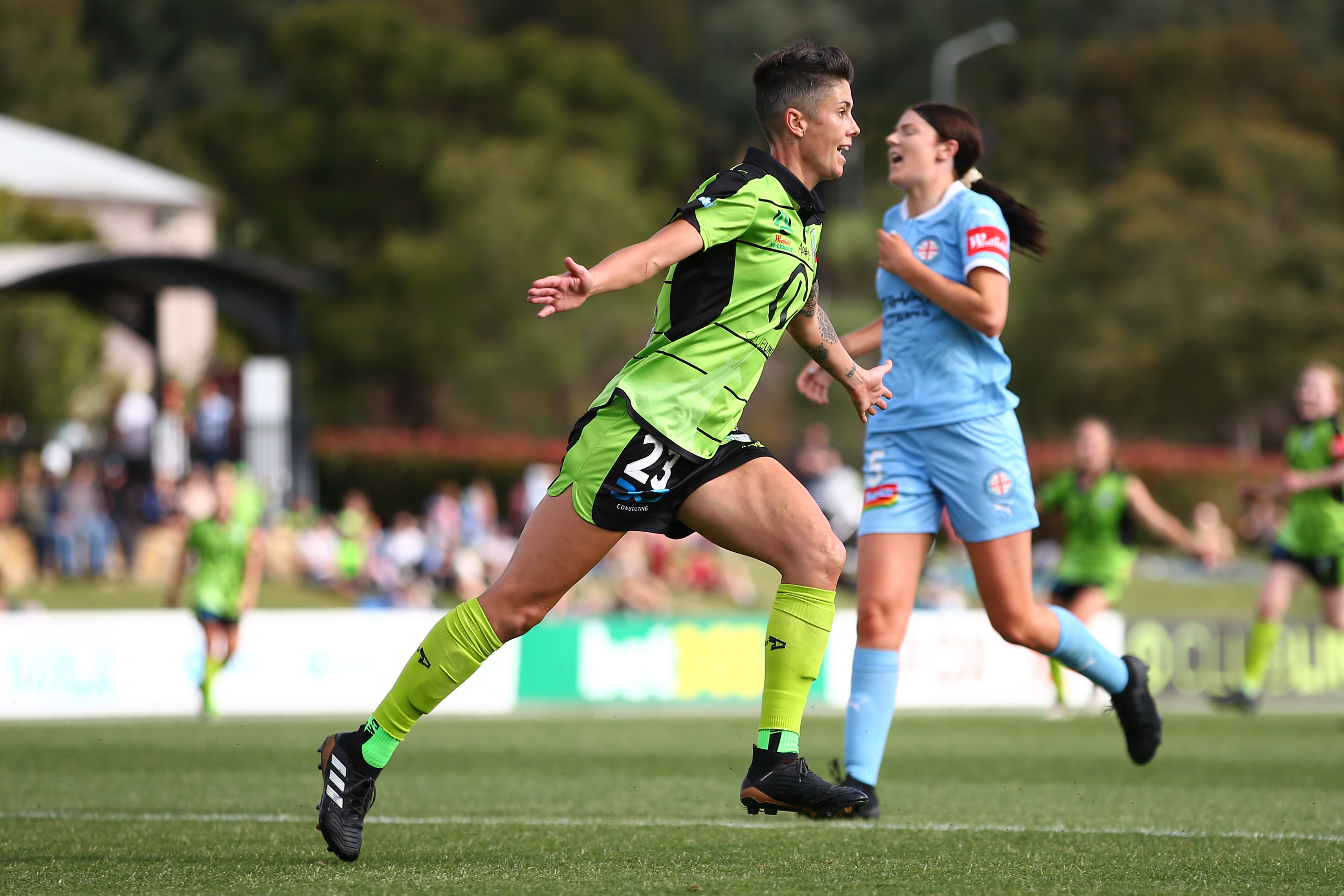 It was not long before City hit back, with Jenna McCormick equalising for the visitors. A well-hit free kick found the centre-back as she headed the ball home past James to equalise.
Not happy with sharing the points, United continued to push City all the way, and it paid off with yet another injury-time winner.
Picking the ball up outside the box, Nicki Flannery did well to beat multiple defenders before unleashing an incredible strike from 25 yards out and into the back of the net, sending the crowd into raptures.
That would prove to be the final strike of the game as the referee brought an end to a highly entertaining clash, with Canberra United stunning the defending champions 2-1.