Melbourne City 4 defeated Canberra United 0
Canberra United have fallen to their second consecutive 4-0 defeat after three first-half goals helped Melbourne City walk away with a 4-0 win at ABD Stadium.
A brace from Kyah Simon, a penalty from Claire Emslie and a long-range screamer from Emily van Egmond eased City to their seventh consecutive win in the 2019/20 Westfield W-League.
Kyah Simon's left-foot effort from outside the box in the fifth minute found its way past a diving Sham Khamis to give City an early lead.
Canberra's goal was constantly under threat during the opening half-hour as United's midfield turned the ball over in the middle of the park and City punished them in the 33rd minute.
City's number 9 Claire Emslie found her way in behind United's back four and was felled by Sham Khamis after her initial strike was saved.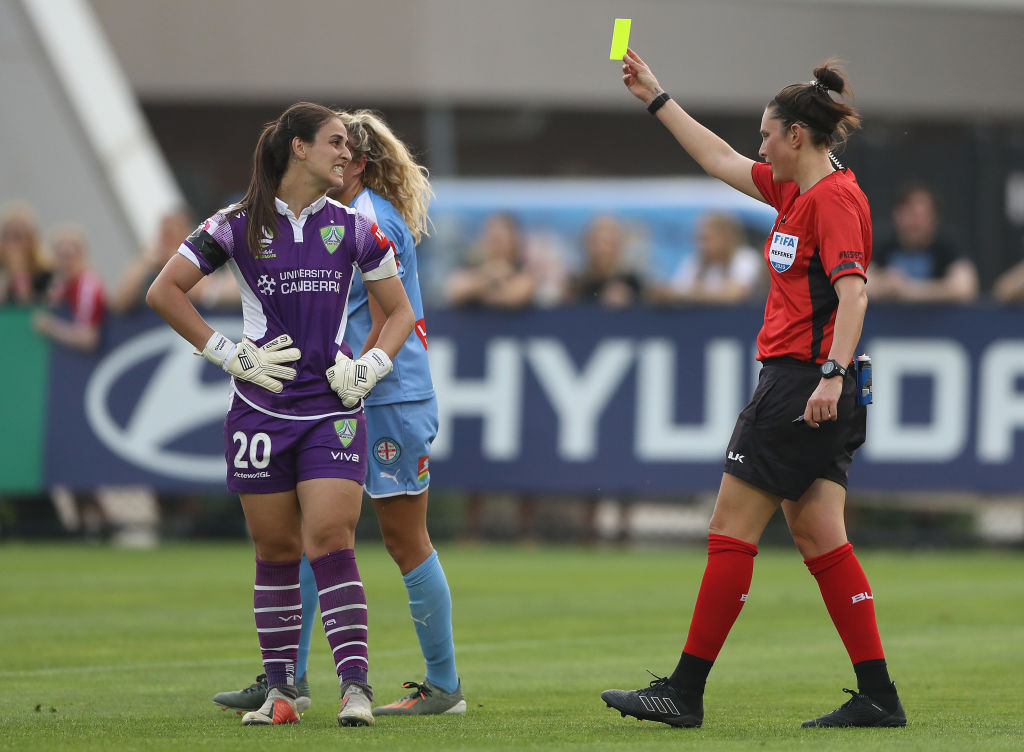 Emslie slotted the resulting penalty to give City a 2-0 lead. It went from bad to worse for United, after City were awarded their second penalty mere moments after a penalty shout in City's box.
Khamis brought Emslie to the ground again and this time Simon converted from the spot, as United headed into the sheds 3-0 down.
Despite United's strong second-half, City extended their lead with an exquisite strike from Emily van Egmond. The Matilda struck the ball on the volley which dipped over Sham Khamis' head into the net.
Canberra United have the opportunity to bounce back on Monday night, where they will face Sydney FC at McKellar Park. The club will also use Monday night's game to raise money for thousands of Australians affected by the devastating bushfires raging across New South Wales.