Key Info |
Canberra United got their season off to the perfect start last weekend, with two early goals from American import Simone Charley paving the way for a 2-0 win over Perth Glory.
Heather Garriock's squad will now look to make it two-from-two when they welcome Melbourne City to McKellar Park for this highly anticipated second round clash.
City's star-studded squad has been well documented, with the side featuring no fewer than six Westfield Matildas, including former Canberra defender Ellie Carpenter.
This Sunday's match will be Carpenter's first in the nation's capital since making the switch to Melbourne, and the 19-year-old will play a key role as City look to get their first win of the Westfield W-League season.
Canberra's new look squad also boasts a number of big names, with international forwards Charley, Camila and Katie Stengel all giving fans a glimpse of what they are capable of in United's round one win over Perth.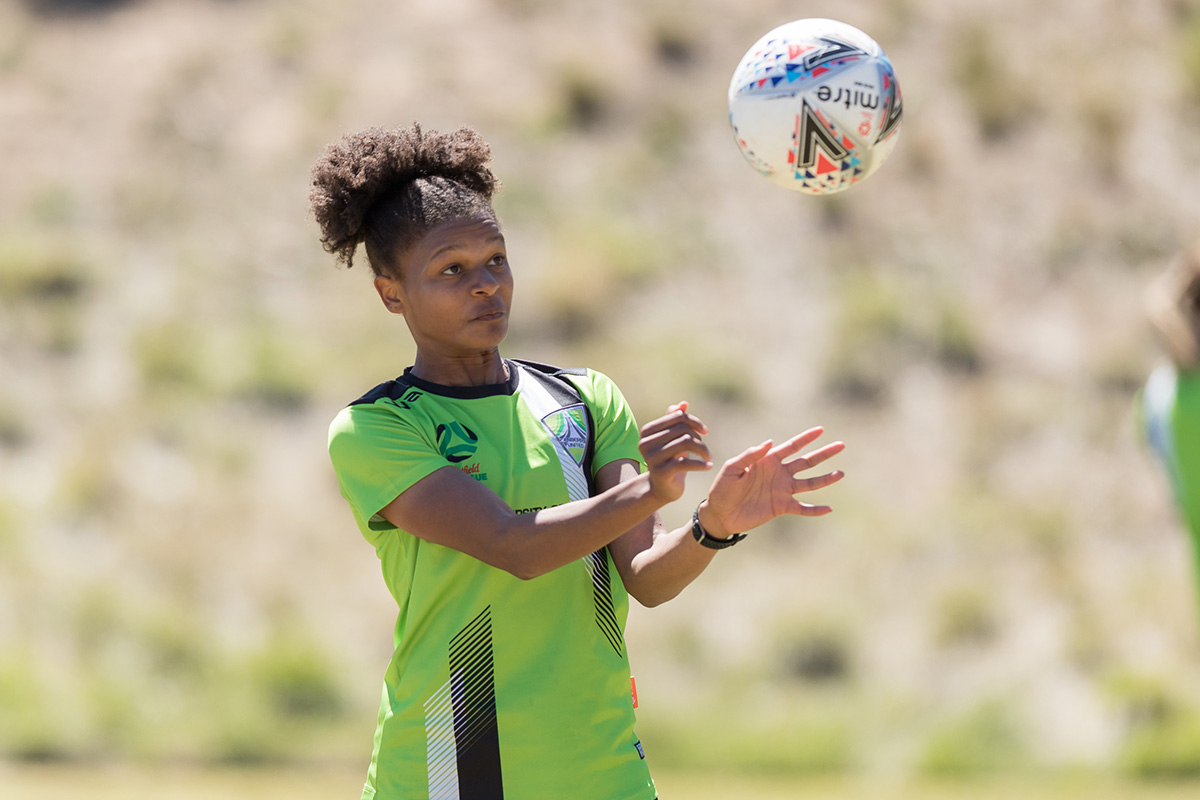 Canberra's other international Kaleigh Kurtz was highly impressive at the back last weekend, while Olivia Price and Laura Hughes controlled the game in midfield.
Fans were given a scare last weekend when Karly Roestbakken left the field with a broken nose in the 73rdminute, but the Westfield Matildas star is as tough as they come and will again suit up in green for this Sunday's clash.
The legend of Roestbakken was born in a match against City three years ago, when the then 15-year-old netted a late winner to send Melbourne to their first ever Westfield W-League loss, becoming the second youngest goal scorer in the competition's history in the process.
Canberra have only hosted City at McKellar Park once, walking away with a 2-0 win in round one last season. But previous results count for little in 2019/20 and with both sides boasting strong, attacking line-ups; Sunday's match is sure to be an entertaining affair.
Want to see our team in action against City, purchase your tickets to the game NOW.
Canberra United will again use this Sunday's home match to raise money for the thousands of Australians affected by the devastating bushfires raging in New South Wales and Queensland.
Volunteers will be accepting donations from fans for the Salvation Army Bushfire disaster appeal throughout the match.
Thoughts from our coach |
"I think Melbourne City are the benchmark of the competition, they've got some great individual players. But regardless of the quality that they've got, we're just focusing on ourselves and the most important thing for us is to work as a team collectively."
"We just need to build from last week's performance and we've done that this week in training. Last week was the first step in building confidence and momentum and now we've got to keep that going."
Thoughts from our co-captain Nikola |
"We watched City's game against the Newcastle Jets [last week] and I think the Jets did really well and it's definitely useful having that footage, but again we're just focusing on our game and being as good as we can."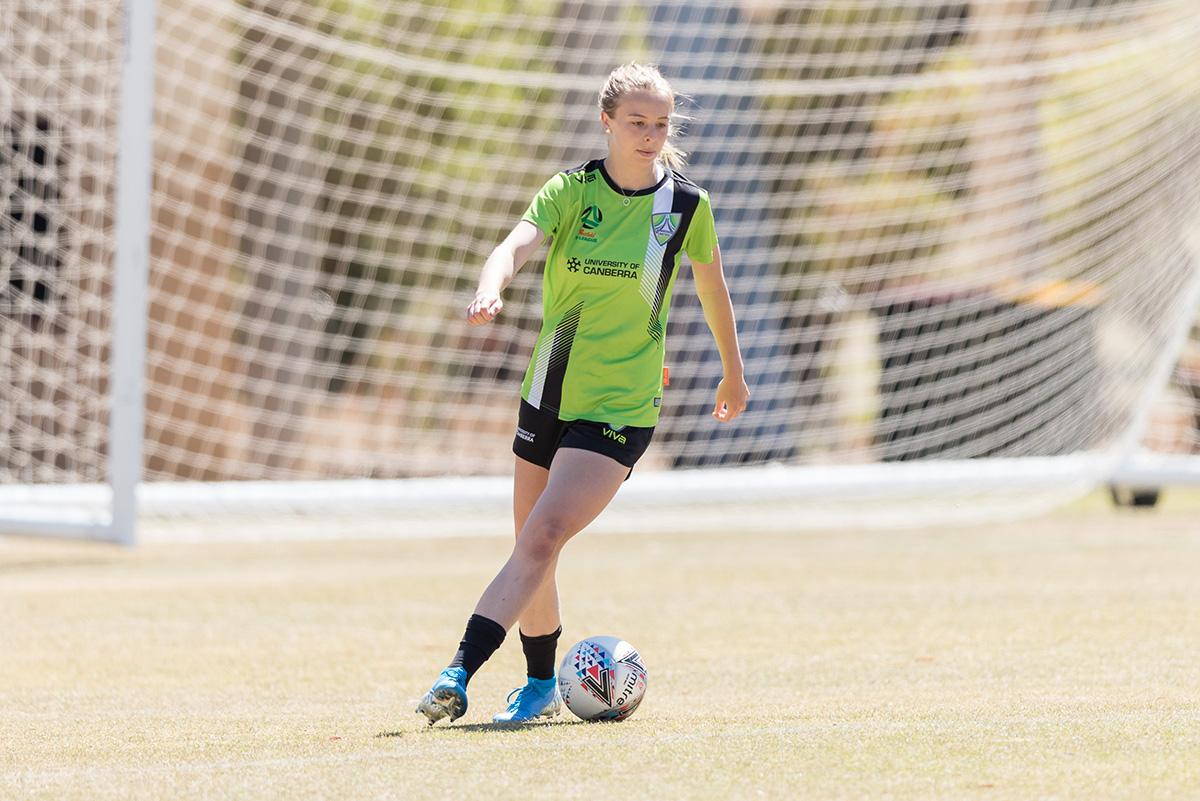 Squads |
Canberra United Squad: 1.Annalee GROVE (gk), 2.Laura HUGHES, 3.Kaleigh KURTZ, 4.Jessie RASSCHAERT, 5.Nikola ORGILL (c), 6.Emma STANBURY, 7.Simone CHARLEY, 8.Olivia PRICE, 9.Katie STENGEL, 10.Camila Martins PEREIRA, 15.Ashlie CROFTS, 16.Karly ROESTBAKKEN, 18.Taren KING, 19.Leena KHAMIS, 20.Shamiran KHAMIS (gk), 21.Rebekah HORSEY, 23.Lauren KEIR **two to be omitted**
Ins: 18.Taren KING (promoted), 21.Rebekah HORSEY (promoted)
Outs: Nil
Unavailable: 11.Elise THORSNES (yet to arrive)
Melbourne City FC Squad: 1.Lydia WILLIAMS (gk), 2.Yukari KINGA, 3.Lauren BARNES, 4.Chelsea BLISSETT, 6.Aivi LUIK, 7.Steph CATLEY (c), 8.Nia STAMATOPOULOS, 9.Claire EMSLIE, 10.Emily VAN EGMOND, 11.Rhali DOBSON, 13.Rebekah STOTT, 15.Emma CHECKER, 16.Sofia SAKALIS, 17.Kyah SIMON, 20.Milica MIJATOVIC, 21.Ellie CARPENTER, 23.Melissa HUDSON **two to be omitted**
Ins: 6.Aivi LUIK (new signing), 13.Rebekah STOTT (new signing), 17.Kyah SIMON (returns from injury)
Outs: 18.Katherine GOFF (omitted)
Unavailable: 19.Tyla-Jay VLAJNIC (hamstring)
Match details |
Canberra United v Melbourne City FC
4pm Sunday 24 November
McKellar Park
Gates open at 3pm
Live coverage on FOX SPORTS 505 from 4:00pm (AEDT) and ABC TV from 4:00pm (AEDT), Kayo Sports (www.kayosports.com.au) and the MyFootball Live App.
Follow the match on Twitter using #WLeague #CBRvMCY