Canberra United's American imports Kaleigh Kurtz and Simone Charley and Westfield W-League legend Leena Khamis have been bestowed United's major awards at the club's 2019/20 Awards Night.
Kaleigh Kurtz took home the top award for Canberra's Westfield W-League, voted as the 2019/20 Player of the Year after an outstanding debut campaign in the nation's capital.
The two-time NWSL Champion was a defensive general in United's backline, playing every minute of the season while racking up an impressive 69 clearances, 28 interceptions, 13 blocks and an assist.
Veteran Leena Khamis was awarded by her peers as the 2019/20 Players' Player, earning their votes with her tireless leadership on and off the field in what is likely her last season in the league.
Fan-favourite Simone Charley was awarded Supporters' Player of the Year, following a stellar first season in the Westfield W-League, scoring five of United's 13 goals this season.
The University of Canberra Rising Star Award, which is bestowed to United's stand out under-20 player in the Westfield W-League season, was awarded to young gun Hayley Taylor-Young for an impressive debut season which included her first goal for the club.
Awards were also presented to United's Foxtel Y-League team, with Michael Piccolo taking home the Player of the Year award while Lachlan Griffiths was awarded Players' Player of the Year.
Volunteer Jackson Tippett was also recognised on United's night of nights, awarded with the 2019/20 Drake International Volunteer of the Year award due to his enthusiastic work during the Westfield W-League and Foxtel Y-League season.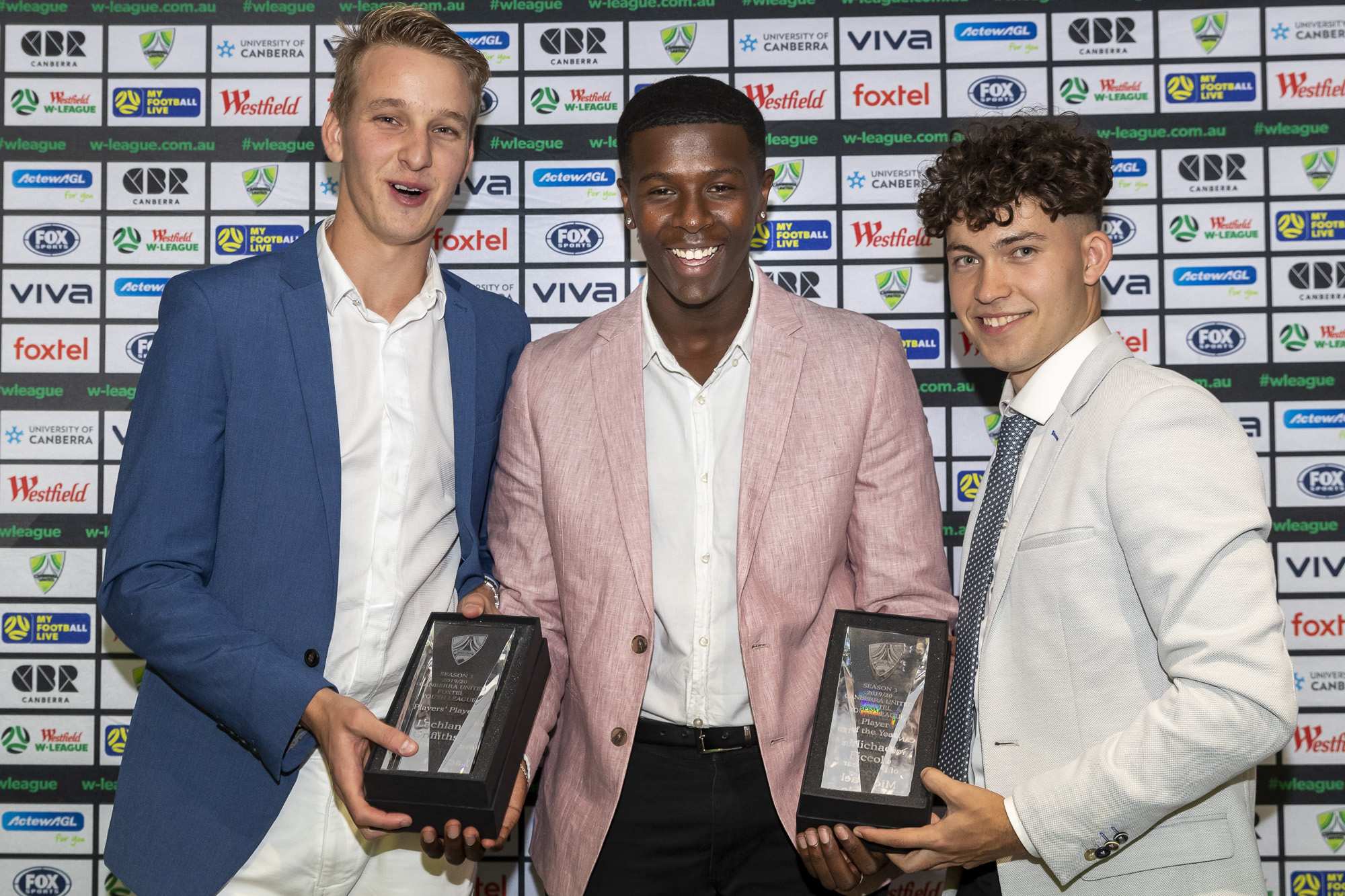 Westfield W-League Awards |
Player of the Year – Kaleigh Kurtz
Players' Player of the Year – Leena Khamis
Supporters' Player of the Year – Simone Charley
University of Canberra Rising Star – Hayley Taylor-Young
Foxtel Y-League Awards |
Player of the Year – Michael Piccolo
Players' Player of the Year – Lachlan Griffiths
Drake International Volunteer of the Year – Jackson Tippett