It's been a big few days for Canberra United, both physically and mentally.
Enduring a tough result against Sydney FC followed by news of their immediate need to isolate, all of the players and staff who travelled for the game have been considered close contacts.
"Everyone got tested yesterday and I think we're all getting the results back now,' Canberra United forward Ash Sykes told media on Tuesday.
"It's been great to see everyone roll with the punches, I wasn't here last year and they had similar challenges to face during the season, so I think everyone's become pretty good at it."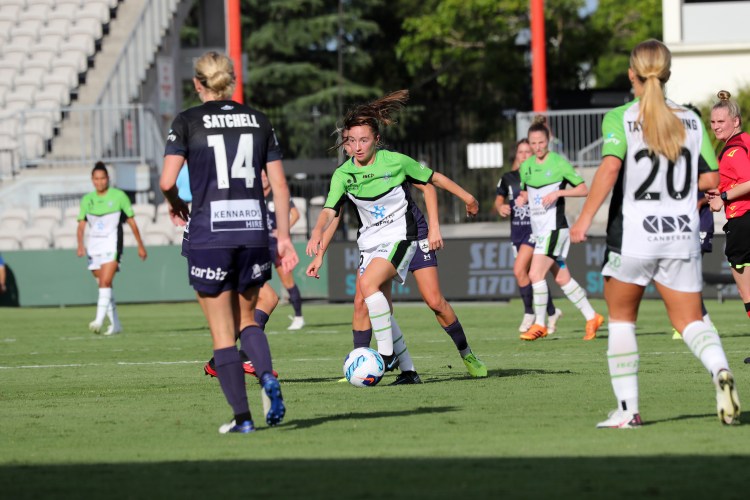 The team will get tested again on day six of isolation, and hopefully will be able to resume training early next week.
"There's plenty to stew over, plenty of time for video if you want to get stuck into that sort of thing. Luckily, we've also got some workouts from our wonderful strength and conditioning team so if you want to work out any frustrations you can, which I am."
While there are seven days to sit on the results from their last game, Sykes said it's also about getting everyone up and motivated for what's ahead, which includes a chance to turn their season around.
"There's a lot to unpack in a 6-0 loss, but I think if you can learn to grind out a result in tough games against tough opposition, you probably lose games by less or try and get the result.
"Everyone deals with it in their own ways. You can chat about it after the game, and what you want to do better and reflect. But some just need a pat on the back and some need to be left to their own devices for a couple days. I myself for example, don't really want to talk about it too much straight after the game. I had planned to work on a lot of things at training this week with everyone but can't do that this time around.
"We'll have Zoom meetings and text messages over this week, to try and get everyone up and ready to train again."
Despite the challenges over the past few days, Sykes said the group is still making sure to recognise the personal achievements from the weekend.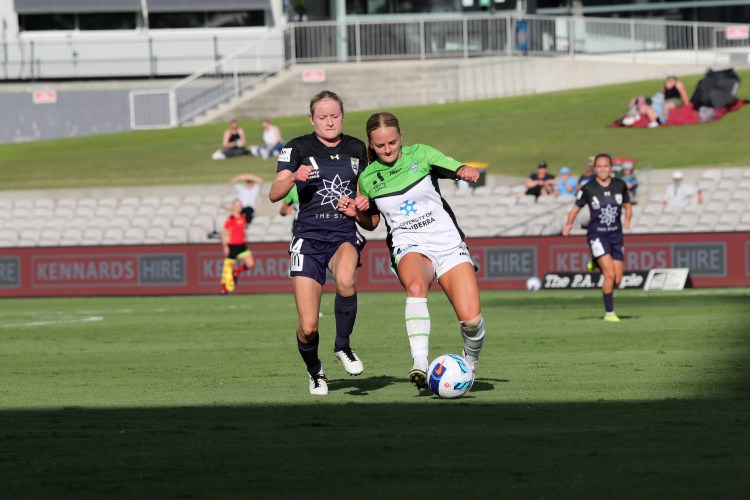 "I was super proud of Hayley Taylor-Young," Ash said.
"She had trained with us a little bit there so not fully out of depth but in a national competition playing out of position, she did herself proud and was a real positive for us over that game.
"She can take a lot of positives out of it for herself and it's always great to see a young player work hard and succeed.
"We had Sasha Grove who is not a right back, jump in and play right back for us in a tough situation of the game and I think she gave it a red hot crack as well".