Six goals, stunning strikes and heart in the mouth football encapsulated Canberra United's 3-3 draw on Sunday afternoon.
The first half showed the resilience of this Canberra United team. After getting stung early they fought back and arguably deserved to have the lead at the half.
It was Marie Dolvik who unleashed a bullet of a shot for Newcastle in the opening minute. From outside the box her ball ricocheted off the bar, giving Keely Richards no chance.
Canberra responded strongly, pressuring the Newcastle defense. They got their deserved equalizer in the 17th minute after a fighting Hayley Taylor-Young put in an inviting cross that Ashleigh Sykes poked home.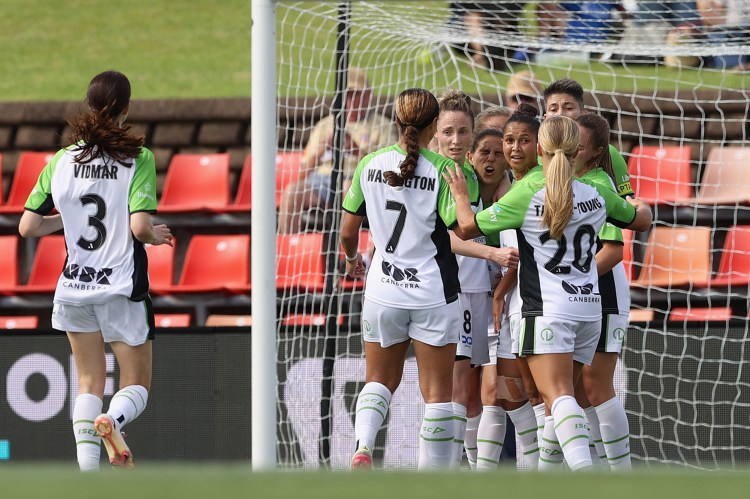 The visiting team sensed an opportunity to get in front as they searched for their first win of the year. Michelle Heyman pounced on a counter attack but after a few twists and turns her shot was only able to find the keeper's hands.
Canberra then showed their brilliance on the other end with some tremendous last ditch defending to stop the Jets taking the lead.
Then with the final kick of the half Margot Robinne's half volley crashed against the bar to deny United the lead, in an agonizing close call.
Canberra had another great chance in the opening five minutes of the second-half but could not capitalize and a few moments later Newcastle's Sophie Harding was through on goal and she made the most of her chance to give the Jets their second lead of the game.
But once again, Canberra did not give up, and 10 minutes later they had another equalizer. It was Ashleigh Sykes with her second after she struck smartly when the ball came off the feet of strike partner, Michelle Heyman.
Canberra then completed a miraculous turnaround just one minute later. This time a swinging corner found a touch off the head of Allira Toby and just like that, Canberra were in front.
But in a game that was giving us everything, moments later Newcastle were back in the game. The ball was played through the right side of Canberra's defense and Sunny Franco finished into the corner of the net. And all of a sudden it was 3-3, with 30 minutes still to play.
In the next 7 minutes, Allira Toby had two chances to take the lead but she couldn't find her second goal of the game due to some good goalkeeping from the Jets keeper.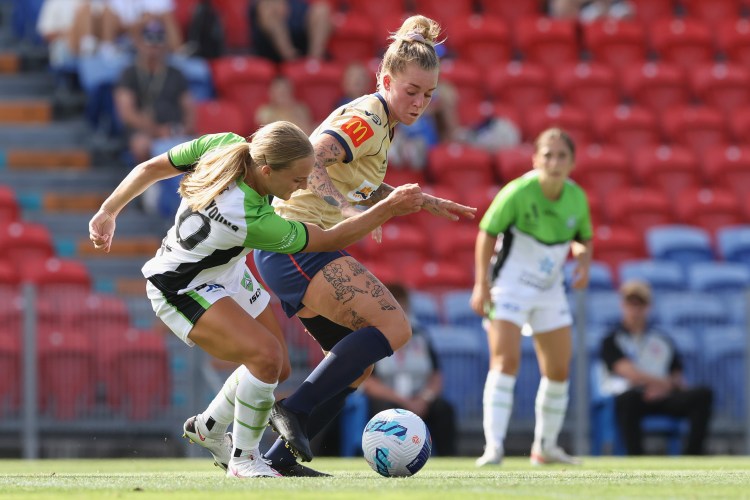 With 15 minutes to play, it was the Jets turn to try and take the next lead in the game, and they would have done it if it wasn't for a courageous one on one save by Keeley Richards.
In the final stages of the game both teams pushed hard for the winner, with both keepers saving the game for their teammates. In the end Canberra and Newcastle had to settle for a point apiece.