Under the lights of Viking Park in the opening round match of the Liberty A-League Women's season, Canberra United have fallen to Melbourne City in a tight encounter.
The game saw fan favourites Ashleigh Sykes and Karly Roestbakken run out onto the field, both reveling in their return in front of 1,237 fans. Six Canberra debutants all had a run, showing great promise for the season ahead.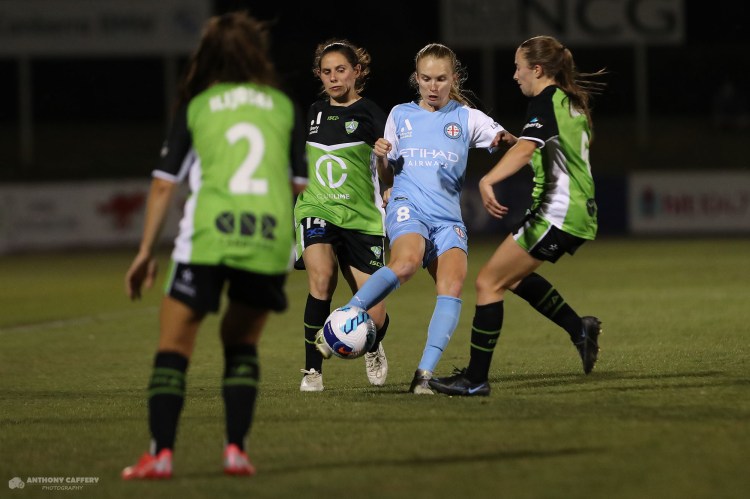 The best opportunity in the first half for Canberra fell to the returning Sykes. From a United corner, the ball ricocheted off multiple people before finding Sykes, who turned on the spot but sent the shot over the bar.
It was end to end action for much of the first half, with Canberra looking the better of the two sides. Club debutant Margot Robinne started her United career brightly, as she consistently launched the side into attack.
The return of the Heyman-Sykes combination was looking dangerous for most of the evening but was unable to break through, as the teams went into half time with scores level.
It was a similar start to the second half as both teams battled for control. In the United net, Keeley Richards stood tall, making several outstanding saves to keep United in the game, as City started to take control.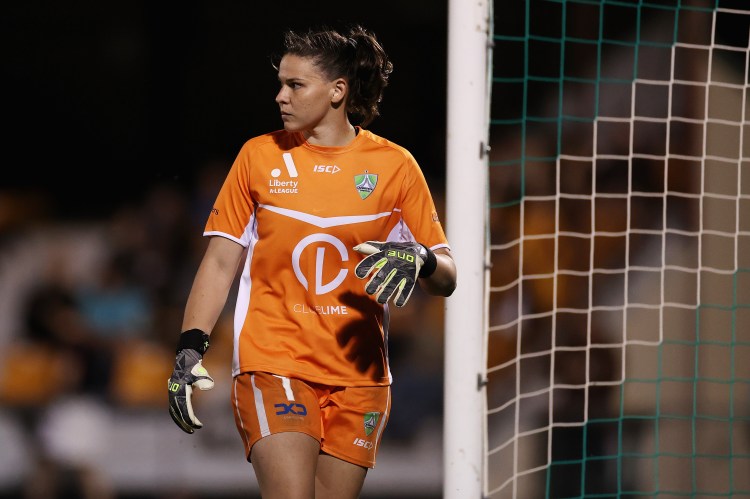 Off the back of some stunning saves from Richards, United were looking up to the challenge of a strong City side.
City forward Hannah Wilkinson had multiple efforts on goal but was denied by Richards in a pair of quality saves.
With the game looking likely to end in a stalemate, City found the go ahead as 18-year-old Holly McNamara curled the ball into the back of the net.
United had the chance to equalise in injury time as Alexia Karrys-Stahl headed the ball towards goal only to have her attempt saved by Melissa Barbieri.
That would be United's final attempt on goal, as the referee brought an end to a tense encounter in round one of the 2021/22 season.
Canberra United 0, Melbourne City 1 ( McNamara '80)