Canberra United has welcomed a number of new faces to the squad, as pre-season kicked off this week.
Unlike many of her other team mates, new signing Allira Toby travelled down from Queensland, so didn't have to quarantine on arrival into the ACT.
"Yeah I was lucky, I've actually been able to play football all year up in Brisbane," she said.
"I flew down on Thursday and was ready to go so it's been great.
"I think I've made the right choice, it's the environment I want, I think I'll be able to thrive and push myself under Vicki and with this team."
A few days in the nation's capital and Toby said she's already feeling at home.
"Canberra is great, it's very beautiful I have found in my first few days here, it's definitely colder than Queensland but it's a nice change," Toby told media on Wednesday.
"It's been really welcoming. The girls are lovely, and the club has been fantastic so I honestly couldn't ask for more coming into a new club."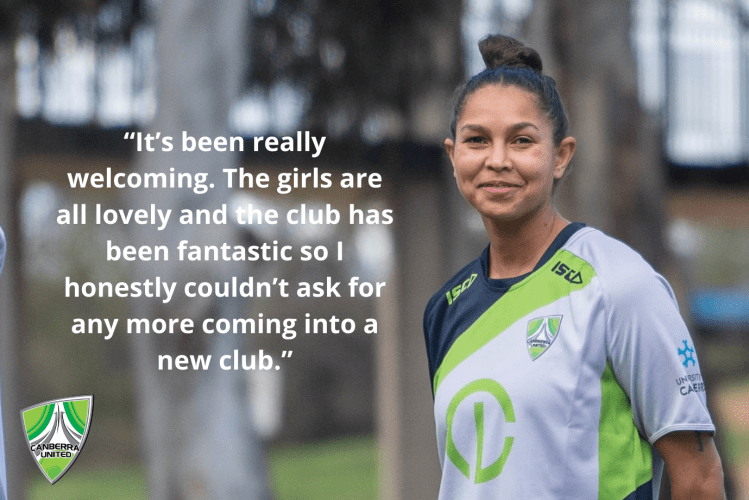 Three days into pre-season and the squad has hit the ground running – literally.
"It's a lot more intense than the NPL but fortunately for me I've been able to play for the past 6 months so I'm used to doing the double sessions and playing on the weekends.
"So for me now it's about adjusting to the intensity that we need here in pre-season and getting as fit as I can."
Toby excited to pair up with Michelle Heyman and create something special for Canberra United fans come December 3.
"I think this first 6 weeks will be learning how Michelle actually plays and working on our partnership so come the first round we're ready to go and hopefully scoring goals."