Canberra United drew to Melbourne Victory in an entertaining 2-2 contest where chances were aplenty.
Coming off their first win of the season, the home side played with a sense of confidence as they dominated the contest against their interstate rivals before the final 10 minutes brought heartbreak.
The first 45 minutes was full of chances and goals for Canberra as they put on a show for the home fans.
It started with a hat-trick of chances in the opening 10 minutes for star striker, Michelle Heyman. The first one she preyed on a defensive mistake before trying to catch the keeper sleeping, but her shot steered wide.
A few minutes later Heyman's defensive pressure forced another mistake as she stole the ball from the Victory defense before bursting through on goal. She was forced wide but she still made the keeper work by putting the shot on target. The third of the three chances for the captain came in the 10th minute, this time she narrowly missed a header from a Grace Maher free-kick.
Chloe Lincoln was then called into action for the first time after the Victory got some space on the left hand side before a shot across goal was well saved by the young keeper.
Canberra was dominating possession and had a fair few of the opportunities but the final pass was just not hitting the mark as they tried to make their dominance count.
Canberra's pressure finally paid off when a Michelle Heyman stinging strike forced the keeper to spill and Chelsee Washington was on hand to tap home for the first goal of the contest.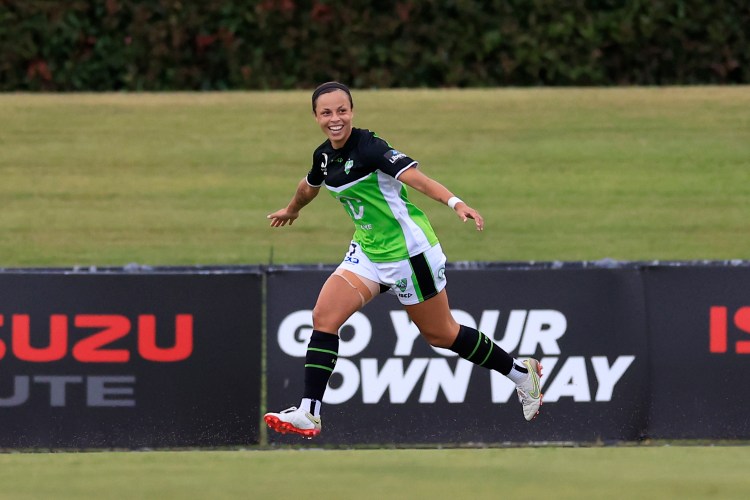 Then on the stroke of half-time as the fans were getting ready to leave their seats, Canberra scored another, this time through wonderful team play. It started with Washington who threaded the ball through to Sykes who then squared it to Heyman who was never going to miss.
Two minutes into the second-half Melbourne Victory were awarded a penalty but Chloe Lincoln saved the day with a low diving effort to stop the spot kick.
In front of the home faithful, United defended solidly throughout, never giving even an inch to the Melbourne attackers. Then, whenever Chloe Lincoln was called upon, she was calm and made a number of comfortable saves, a real wall in front of goal.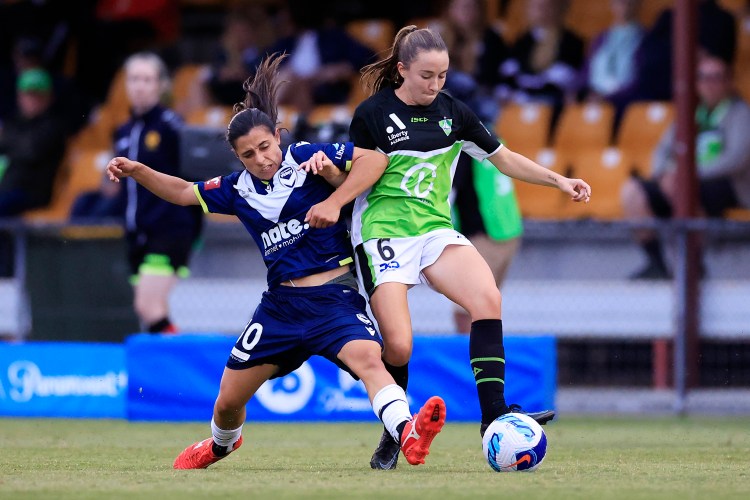 But with 10 minutes to play, Melbourne pulled a goal back after an in-swinging cross found the head of Alex Chidiac who converted into the top corner giving Lincoln no chance.
Then with a matter of moments to go Melbourne got the equalizer from a corner where they packed the box before getting a crucial touch that brought the ball across the line to give each side a point apiece.