Canberra United's round three match against Perth Glory has been postponed, due to border restrictions in Western Australia.
The match was scheduled to take place on Saturday December 18, with a new date to be announced soon.
"It's kind of a blessing in disguise," Canberra United midfielder Chelsee Washington told media on Tuesday.
"We haven't got off to the best start so to have two weeks between games will help us be able to regroup, reset, take the lessons from this last game but also get some time to freshen up the bodies."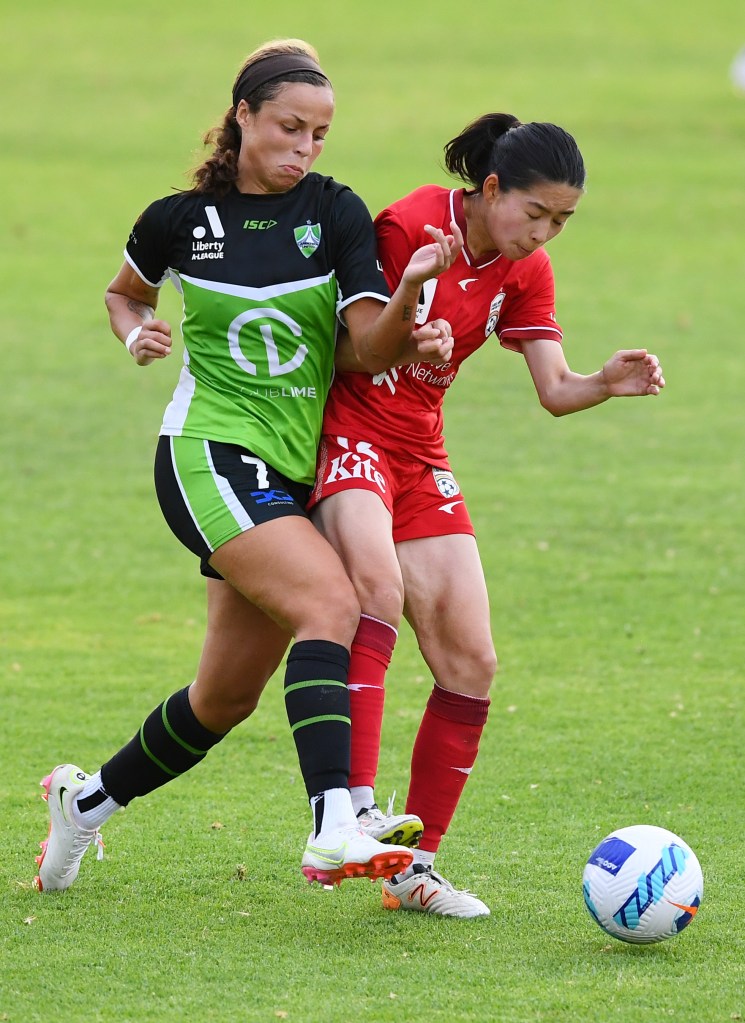 It comes after Canberra United's round two loss, going down to Adelaide United in extra time.
"I mean, obviously it's disappointing but it was really good to see everyone after the game, we were very optimistic, we could all see a lot of strides we've made from week one to week two," Chelsee said.
"Not the result we wanted but just looking to build off things for sure."
Washington said she's loving her time so far in the Liberty A-Leagues, and can already see how much her game has grown in the new environment.
"It's been very competitive, it's been some getting use to, tactical wise. Definitely different types of competition, compared to the U.S, it's always good as a player to give yourself these challenges," Chelsee said.
"The game time and experience here and learning different ways to play tactically, and playing different roles in the midfield. In the first game I found myself a little bit deeper, and in the second game I got to be a little more advanced, so I think when you do that you add layers to your game so I'm excited to keep adapting and bring back more versatility to Orlando."