Canberra United 2 (Charley 6', 11') def. Perth Glory 0
A brace from star American import Simone Charley in her first Westfield W-League game has delivered Canberra United the win in their season opener against the Perth Glory at McKellar Park on Sunday afternoon.
Canberra controlled the match from start to finish and could have easily scored a few more but it was their quick start which delivered the 2-0 win in front of a 1,482-strong crowd.
After a dominant start, Canberra United found the breakthrough in the sixth minute when a cross from Camila was missed by everyone except a lurking Charley who buried the ball into an open net.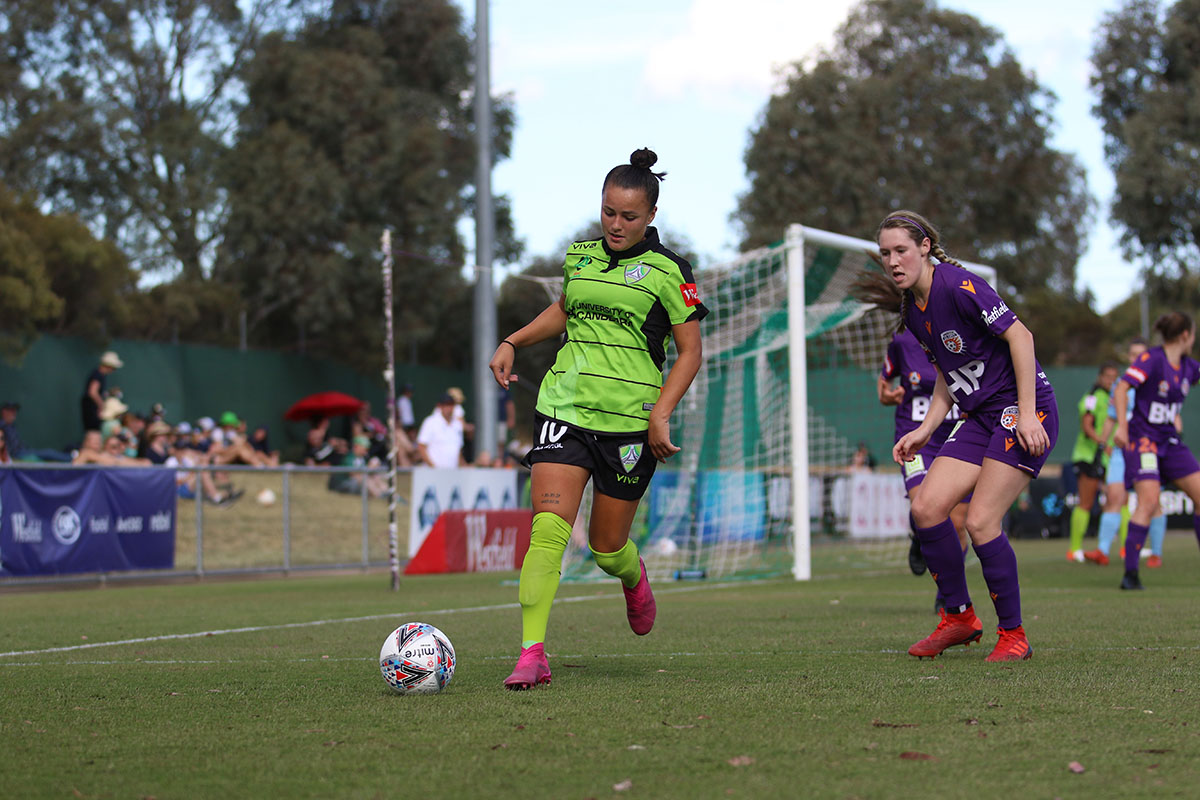 Charley had her double inside the opening eleven minutes when she dribbled around her player before curling an unstoppable shot into the far top corner from the edge of the area.
Just moments before halftime, Camila brought the crowd to their feet when the Brazilian unleashed some fancy footwork to leave Glory defenders in her wake before her powerful shot from outside the area was saved by Perth keeper Eliza Campbell.
Perth Glory made a rare foray into United territory in the 57th minute but soon after Sham Khamis made a diving save, play was called back as the assistant referee ruled Katarina Jukic was offside.
It looked for a moment like Charley had her hat-trick when a pinpoint through ball put her one-on-one with the keeper only for Campbell to make a fantastic save to deny the American.
United were dealt a blow for the first time of the afternoon when young gun Karly Roestbakken left the field in the 73rd minute with a suspected broken nose.
As the minutes ticked down Leticia McKenna made a swerving break for the Glory but her powerful shot passed harmlessly over the crossbar.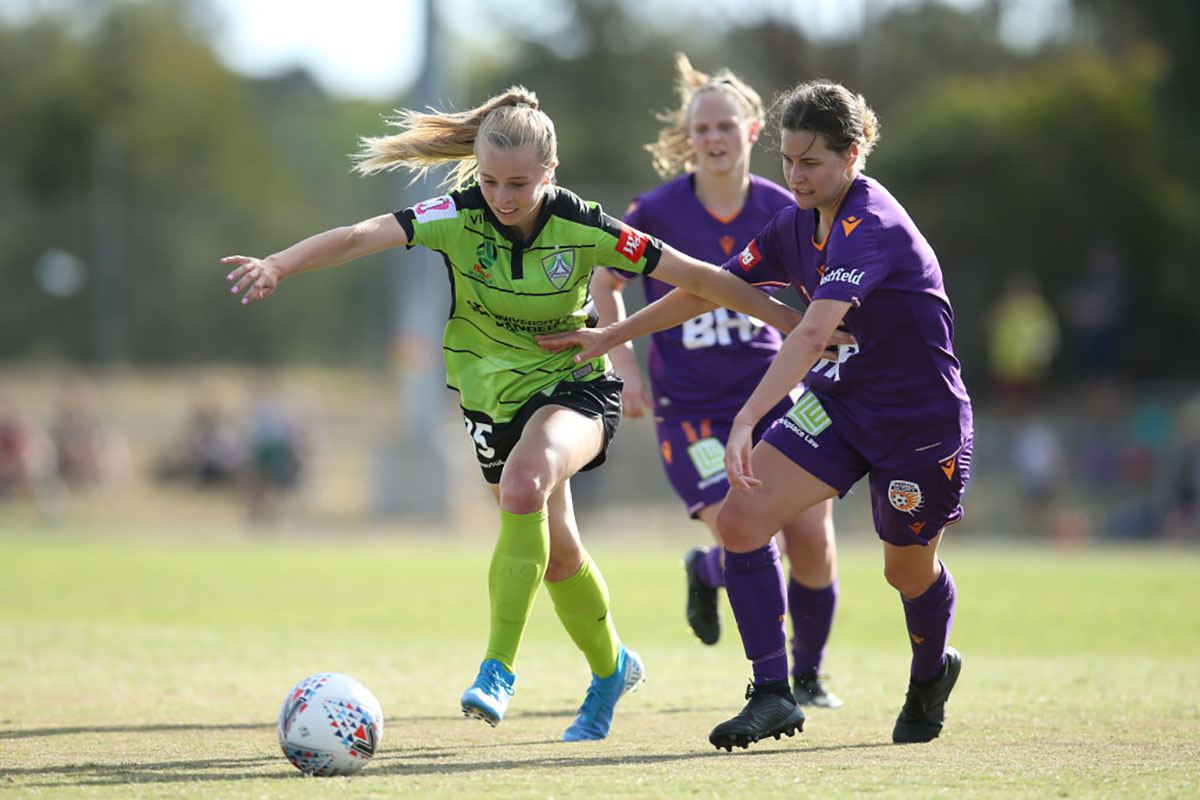 United continued to push until the final minute but were unable to add to their two-goal lead.
Canberra United coach Heather Garriock was delighted with her side's start but was disappointed they were unable to keep up the effort for the full 90.
"I felt the intensity was super high," she said.
"We were getting so much joy down Simone's side and I don't think Perth were expecting it.
"Our combinations were excellent, our go forward was really good, our quality and speed of passing was exceptional but then we dropped off and we need to work out why.
"Possibly complacency, but we need to be relentless."
Canberra will host Melbourne City next Sunday at McKellar Park as they fight to go back-to-back.
"Next week playing against Melbourne City, we just need to go have a look at the video footage, and assess where their strengths are,"Garriock said.
"It will tell us where we're at as a team, but today it was super important to start off on a really good foot."