When Holly Caspers walked out onto Viking Park for the first time on Friday night, a surprise was waiting for her in the stands.
"My two sisters came down as well as a couple of friends, and my partner which was so exciting," Holly said.
"They really surprised me, I didn't know a few of them were coming down, so I was pretty embarrassed, but it was really good to have their support when I came off the bench and then at the end of the game, just to chat to them afterwards was nice."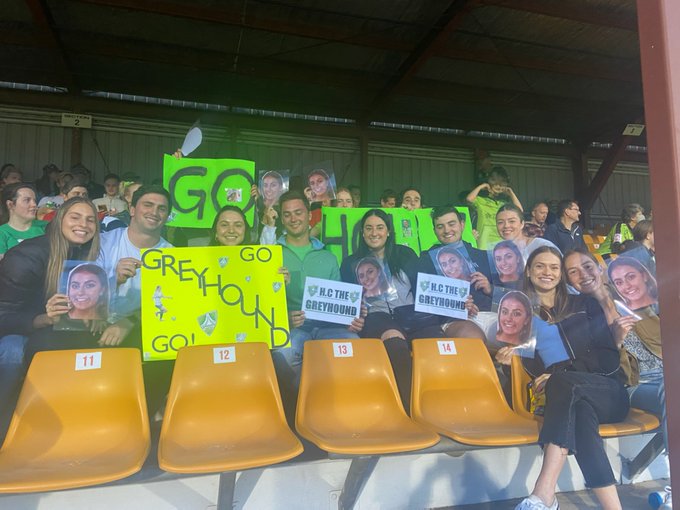 The cheer squad was positioned right behind the bench, their roar heard across the field when she ran on in the 74th minute, to make her Liberty A-League Women's debut.
"It was very exciting, such a surreal moment, I was very happy to get on the bench," Caspers said.
"I definitely had a lot of support coming from my friends in Sydney and Griffith, so when I got on the field, I was just really excited to be there and didn't really have a lot of nerves.
"Once I got on though I did think 'woah I am making my debut'.
"It's pretty crazy with the crowd at Viking Park, everyone was so loud and cheering, it was a really encouraging moment to be out there."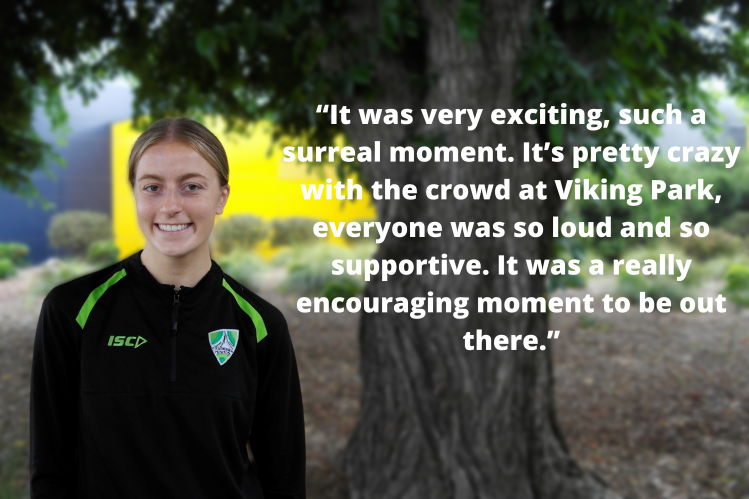 Caspers confident that the side will use their 1-0 loss to Melbourne City as motivation to get one up on Adelaide this Sunday evening.
"It was disappointing that we didn't come away with the win but after the game everyone was still congratulating all us debutants," she told media.
"I think we have a few things to work on but we had a good performance and we can only go up from here.
"It will be my first game where I have travelled interstate, so I'm really excited for that.
"We have to expect that Adelaide will come out strong, they had a disappointing loss as well, so they'll come out firing."
Canberra United will take to Marden Sports Complex on Sunday night, kick off is 6.15pm AEDT.