Canberra United is delighted to announce the signing of Queensland NPLW goalkeeper Keeley Richards for the 2020/21 Westfield W-League season.
The shot-stopper, who played in the NPLW Grand Final last Saturday with Logan Lightning FC, joins United for her first Westfield W-League contract.
Richards said that she felt excited to be given the opportunity to play for United and was looking forward to contributing to the team.
"The week of training I had down with the girls before heading back up to Brisbane was incredible, and I feel extremely privileged to be given the opportunity and I just hope I can contribute to the team and give it my best," Richards said.
"I'm really keen to train with Sally James and goalkeeper coach Chantel Jones, I think I'm going to learn so much from them and playing under such an experienced coach like Vicki is going to be amazing.
"I just hope I can put my best foot forward and help the team in any way possible to bring home the championship."
Having played football for most of her life, Richards said that her time in Queensland with Logan has helped develop her game.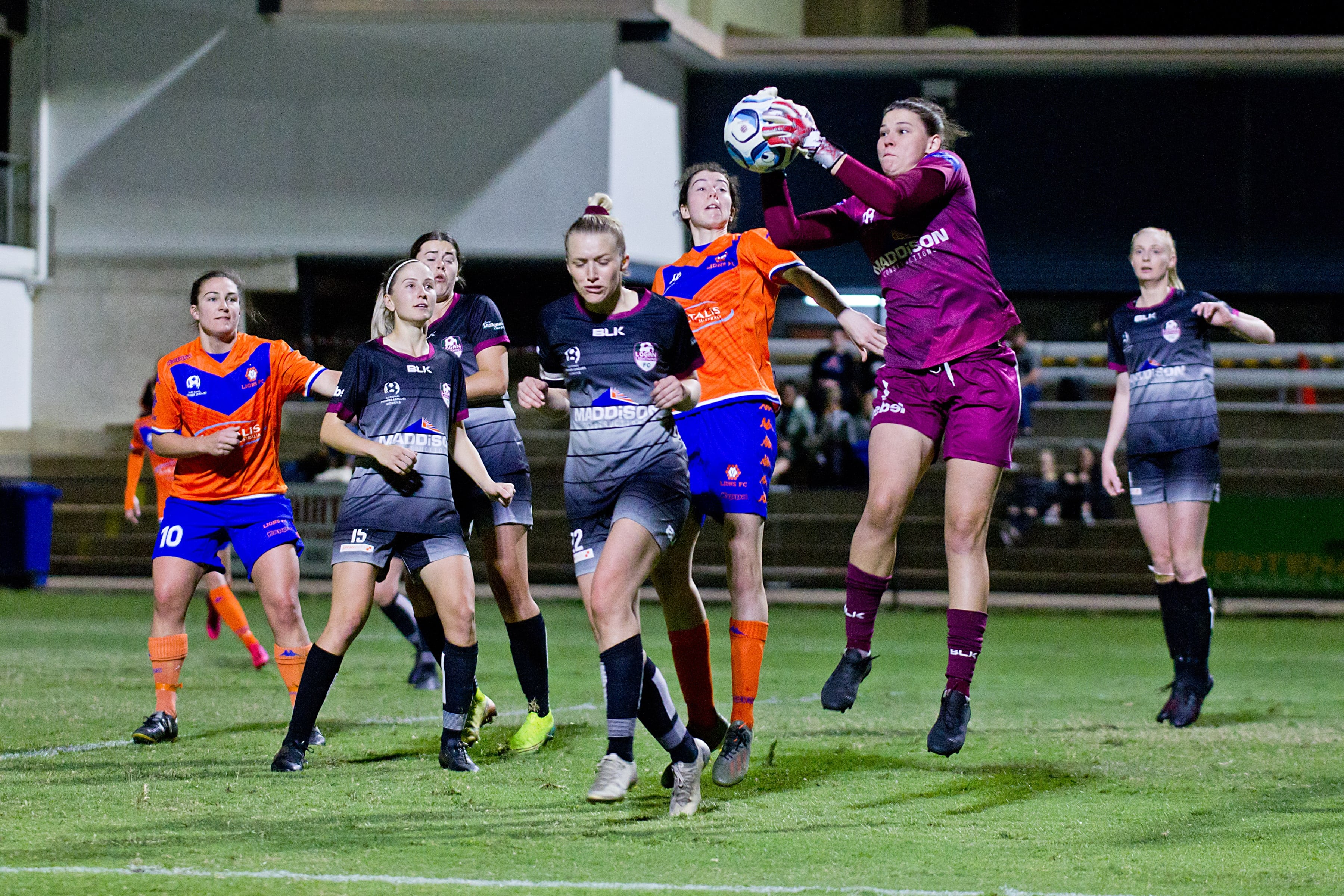 "I've been playing football for around 20 years now, went in goals when I was 10 and never came out," she said.
"I've been playing for Logan in the NPL in Queensland, and through the club, I've been able to train with our top men's side which has been really beneficial for me and my game."
Canberra United head coach Vicki Linton said Richards is a good addition to her squad this year.
"Keeley brings with her experience and leadership as well as good goalkeeping assets," Linton said.
"She has taken the opportunity to train with the team and earn a spot on the squad and I look forward to seeing how she settles in and progresses during the season."
Canberra United squad for 2020/21 Westfield W-League season:
Grace Maher, Laura Hughes, Rachael Goldstein, Lauren Keir, Hayley Taylor-Young, Nicki Flannery, Bianca Galic, Clare Hunt, Jessikah Nash, Ashlie Crofts, Isabella Foletta, Demi Koulizakis, Sally James, Jessie Rasschaert, Kendall Fletcher, Paige Satchell, Michelle Heyman and Keeley Richards