The last time Kendall Fletcher laced up her boots for a Westfield W-League match was Canberra United's 3-2 win over Sydney FC in Round 2 of the 2017/18 Westfield W-League season. Now 1,093 days later, Fletcher is back in the competition, signing with Canberra United for the upcoming season.
Since injuring her knee, Fletcher has been following her passion for ministry with Hillsong but she said she always had a desire to play in the Westfield W-League again.
"I love the game, always have and always will," Fletcher said. "I have always made the most of my opportunities playing so when this opportunity arose, I wanted to take it.
"One of the reasons I loved playing for Canberra was because the team was always a cohesive unit, they care for each other and it is a really enjoyable environment to be in.
"I also love the professionalism with which Canberra invests in the women's game. The fan base in Canberra is fantastic and you feel so supported, which I think is a testament to the club and the culture the club has tried to cultivate."
Fletcher will also reunite with one of her former coaches, Vicki Linton, who she first met when she signed with Melbourne Victory a decade ago.
"I respect Vicki so much as a head coach, so that was a big reason to speak with the club because I absolutely love playing for her," Fletcher said. "I played for Vicki at Melbourne Victory, and from the initial conversation, I could tell that she was going to be a good coach to play for.
"Vicki not only invested in me as a player but as a person, which is the kind of person Vicki is. She has remained a very close friend and mentor to me and I think the world of her."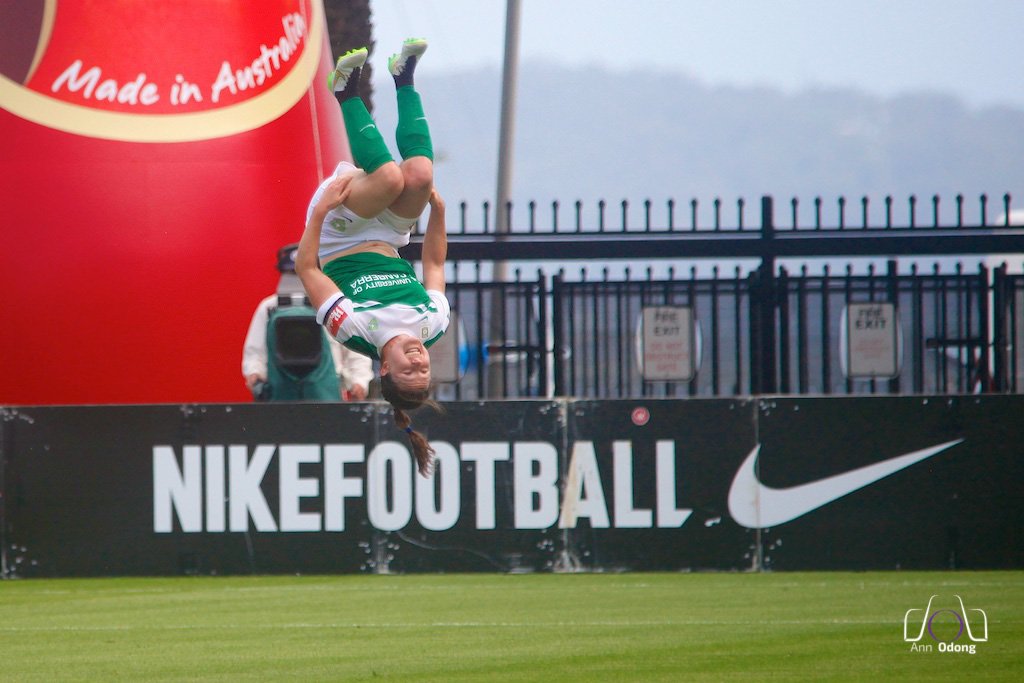 During her 78 appearances in the Westfield W-League, Fletcher has become a fan favourite, setting the league alight with her acrobatic performances in midfield and her iconic Fletcher Flip, which has gained its own Twitter following.
If Fletcher does find the back of the net this season, United fans might be able to see the Fletcher Flip one more time.
"I haven't done the Fletcher Flip since knee surgery so I will have to practice it a couple of times on soft mats to see if I can do it," Fletcher said with a laugh. "In the spur of the moment, we might see it this season.
"Fans will just have to wait and see if the Fletcher Flip returns."