Six weeks of pre-season, 13 games, almost 100 training sessions and plenty of great memories, and Canberra United is ready to go out in style for their 14th and final game of the 2021/22 Liberty A-League season.
Taking on Brisbane Roar up in Queensland on Thursday night, it's set to be a cracker as both sides look to seal off their seasons with a win.
Their last encounter saw Canberra claw back from being 3-1 down to secure a draw, with a Michelle Heyman goal kicking off proceedings, before Grace Maher and Holly Caspers found the back of the net in the dying minutes.
Some ten weeks later though and Canberra has caught Brisbane in a winning streak, with the side most recently securing a 5-1 win over the Newcastle Jets.
Canberra also finds themselves in their best form of the season though, also recording a win to Newcastle, and on Friday a hard fought 0-0 all draw to fourth placed Melbourne Victory.
Canberra United are undefeated in their last four A-League Women games (W2, D2), keeping three clean sheets including one in each of their last two games; the last and only time they kept more
consecutive clean sheets was a five-game stretch from December 2015 to January 2016.
Set to be on the bench again for Thursday's game, young gun Holly Caspers said the team is looking forward to ending the season on a high.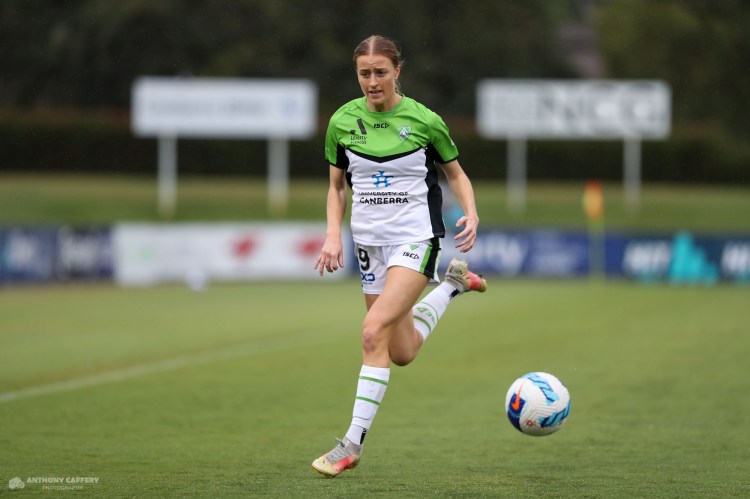 "When we last played Brisbane it was a tough game, we were down 3-1 in the last ten minutes, so it will be really interesting to see how do and we can give it everything we've got because we know we can come back when we're down," she said.
"I think it will good for the team to be all together for a couple of days for the very last game.
"I feel like we've had the same team talk over and over again so I think it's been a long waiting game but we're so keen to get there and play as well as we can and execute what we've done at training for the past couple of weeks."
Caspers grateful for the opportunities she's been afforded, in her first Liberty A-League season.
"It's really exciting for young people like myself to get the opportunities that we've had in our first season in the competition, and be so involved in the team," she said.
"It's been amazing to play with Michelle, Ash and Allira who have so much experience because I probably haven't really played with people like that before.
"I have really enjoyed it and I think my soccer has really improved and it's just been a completely new experience for me, moving down to Canberra. I've really enjoyed it.
"It's been a really great season in terms of testing my soccer and seeing how far I can push myself, and what I can learn from players above me. By being at Canberra I have learnt a lot of things in terms of touch, my vision of the game, so I look forward to continuing to develop that in my game."
MATCH DETAILS |
vs Brisbane Roar
Thursday, 10 March
5.15pm (local), 6.15pm AEDT
James Drysdale Reserve