Back at Viking Park after a week on the road for just one game, and Canberra United is playing for their first win at home this season up against Melbourne Victory in their rescheduled Round 8 match.
With the match in Brisbane called off late due to inclement weather last week, Canberra will be looking again to back up their 5-0 win over Western Sydney Wanderers.
Results fell Canberra's way on the weekend with the team remaining in 7th and a win tonight would see them go equal on points with Newcastle who they host at Viking Park on Friday. However they are going up against a Melbourne side hungry to make amends for their 0-2 loss against Perth.
Victory is staring down the barrel of another finals appearance and will be looking to fight for their second consecutive Championship with the wind behind them.
This Tuesday is the first of two matches against Victory in a matter of weeks, condensed into one month of a football frenzy.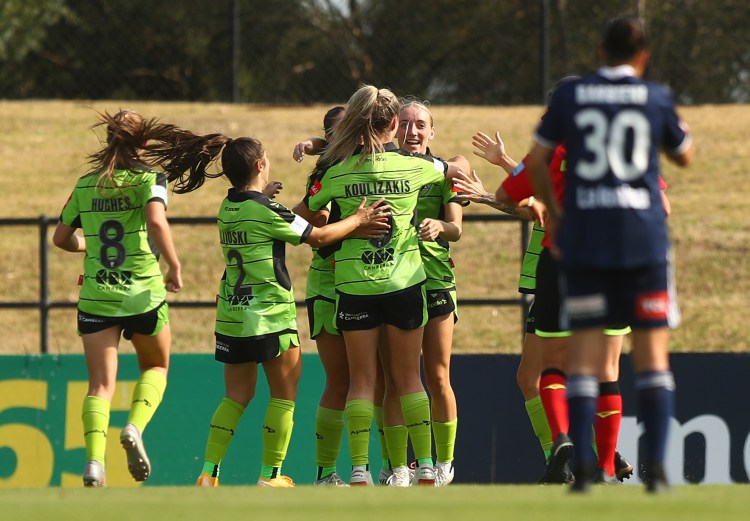 Their last encounter in season 2020/21 saw Victory start out in front, before an assist from Bianca Galic to Nicki Flannery sealed a draw.
Canberra will be looking to start strongly against Victory and not let them get the upper hand.
There's only three games left for Canberra this season, two of them at home. Tickets to the game can be found here.
Get double your football fix, with tickets to Friday's game going on sale tonight!