Canberra United's young guns will have a chance to prove themselves this weekend, when the side takes on Sydney FC in Round 7 of the Liberty A-Leagues.
Player availability has been in question this week, with Emma Ilijoski ruled out on Thursday and Karly Roestbakken called into the Matildas travelling squad for their pre-tournament camp.
While there is also the possibility that more starting players will not be available.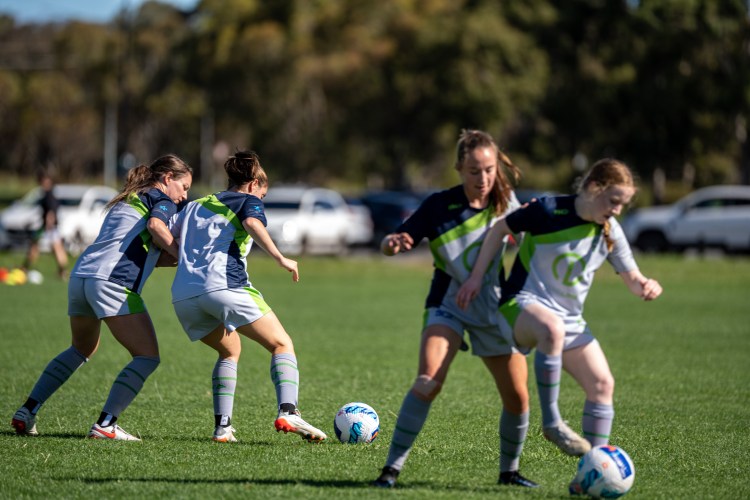 However it means that scholarship player Sasha Grove and A-Leagues newcomer Mikayla Vidmar will likely get their shot to impress Head Coach Vicki Linton.
Still searching for their first win of the season, striker Allira Toby said morale is high among the group.
"We do feel positive at training and we're all on the same page that if we get our first win and score some goals then I think we'll do well for the rest of the season," she said.
"Sydney FC are in fine form. They're scoring and they're not leaking any goals so they'll be hard to break down but I'm confident that if we come to play then I think we'll have a pretty good chance at coming away with three points."
Toby told media this week the team has been building each game and personally so has she, after returning from injury in Round 4. The striker set up Canberra's only goal in their home game against Adelaide, sending the ball soaring over to a perfectly placed Ash Sykes.
"It's been really fun playing with Ash and Margot, I think we're happy to just finally not be injured and be able to be on the field together. We enjoy it, we're enjoying our football and hopefully that translates onto the field.
"I think for us it's about being confident and not hesitating in front of goal. And trust, trust that if we hit the ball, it will hit the target."
The match will be shown live on Paramount+, kick off is at 5.05pm at Netstrata Jubilee Stadium.