Nicki Flannery will begin her fourth Westfield W-League season at Canberra United after she signed on for another year in Green.
A Canberra Junior, Flannery's return is another reminder of the strong pathway that Canberra United provides to the region's up and coming female footballers.
The dynamic winger missed a number of games last season through injury but enjoyed a breakout season in 16/17 and is raring to go for Season 11.
"I really am looking forward to coming back," the 19-year old said this week.
"This will be my fourth year playing for Canberra United, which is amazing, because I used to be such a big supporter and it was always a dream of mine to play in Green."
Two injuries caused Flannery to play less than 200 minutes in Season 10 but she has bounced back through a successful campaign with Sydney University, who she will run out for in the NPLW NSW Grand Final this weekend.
After scoring the winner on the weekend as Uni beat the FNSW Institute side, the 2016/17 NAB Young Player of the Year nominee pointed to her troubles last season and said she has grown as a player both on and off the field.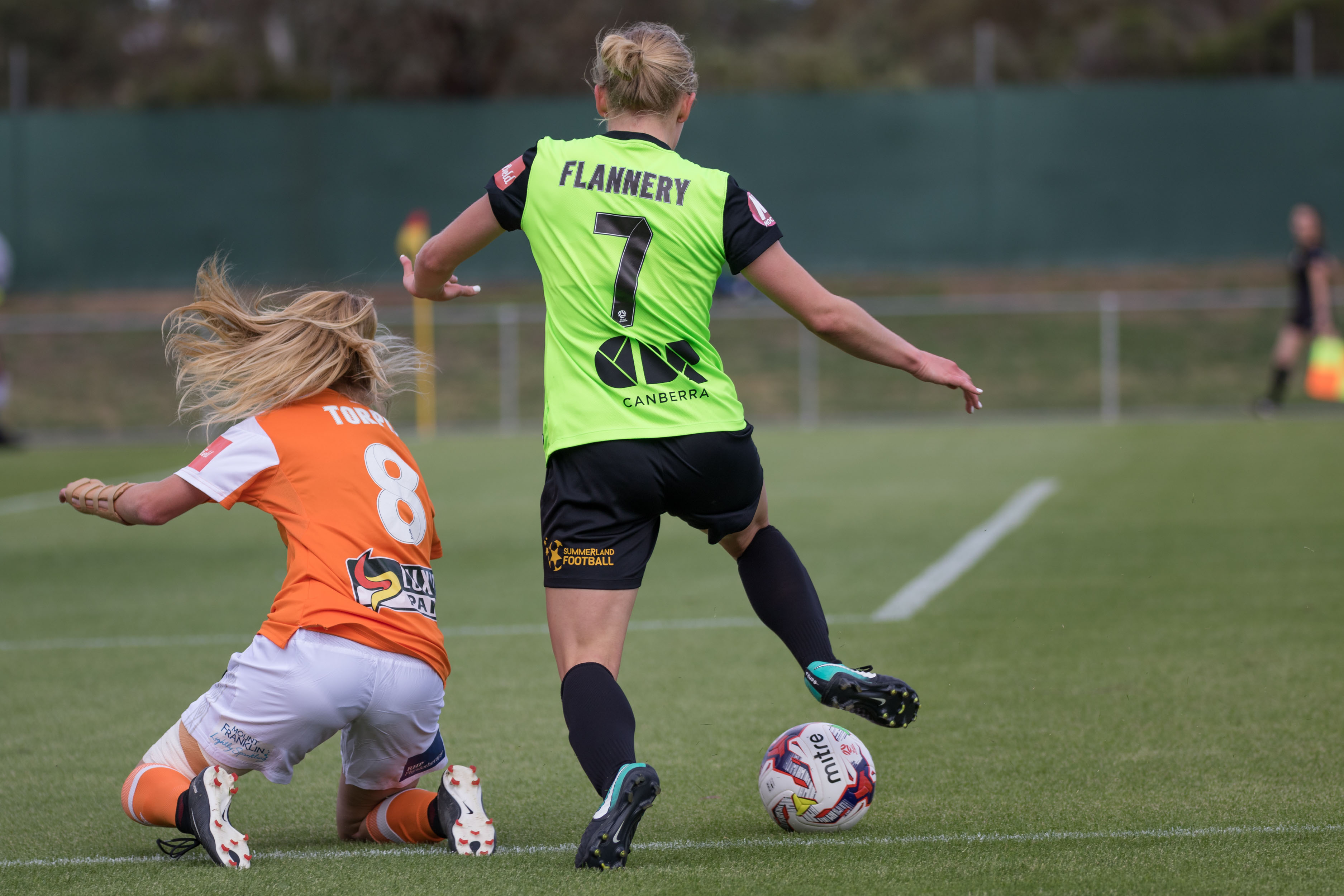 "Last season was pretty tough on me, with a couple of injuries that cut down my time on the pitch," she said.
"It was hard but it's also a part of the sport and while I wasn't learning physically, I definitely learnt how to deal with situations mentally.
"I've become a lot more resilient after that six months and I have grown a lot as a person, so now I am keen to continue my development and become a better footballer."
Before last season Flannery had worked with Head Coach Heather Garriock both at Sydney University and in the Young Matildas setup, and the two are looking forward to linking up once more.
"The prospect of working with Heather again is one I'm looking forward to," Flannery said.
"There's a lot of potential that can come out of our partnership and I can't wait to make the most of this season."
Garriock was glowing in her praise of Flannery and said she too is excited for the new season.
"Nicki has a huge amount of potential as a player, and I can't wait to work with her again," Garriock said.
"Everyone knows she is lightning quick, but she also a very versatile player who we can utilise on either the left or right side and she's all set to be a key player for us this season."
"She scored the goal on the weekend to put Sydney Uni through to the Grand Final, so there should be nobody doubting the impact that she can have on a game."
Flannery's Sydney University side will take on Macarthur Rams in the NPL NSW Women's Grand Final on Sunday at 5:45pm, hosted at Valentine Sports Park.
The 2018/19 Westfield W-League season is set to begin in late October.