Newcastle Jets 5 (Petratos 1′, 15′, 16′, 35′, own goal 91′) defeated Canberra United 3 (Barbatano (10′, 60′, Anderson 47′)
Four goals from Newcastle Jets striker Kosta Petratos in the opening 45 minutes were enough for the Jets to grab a 5-3 win over Canberra United despite a stirring comeback from the home side.
The rescheduled Foxtel Y-League Round 8 fixture was an eight-goal epic, as Petratos' first-half goals and a late own goal were enough for the Jets to grab all three points at McKellar Park on Sunday morning.
The match got off the worst possible start for United, as Newcastle scored just 20 seconds after the opening whistle. After a sloppy turnover by United's makeshift backline, Petratos calmly slotted the ball past goalkeeper Sam Brown.
Despite the horrid start, United got back into the game just nine minutes later through Zachary Barbatano, after the pacey striker beat the offside trap to level the scores.
What was a crazy opening 16 minutes, the Jets then scored two quick goals through Petratos.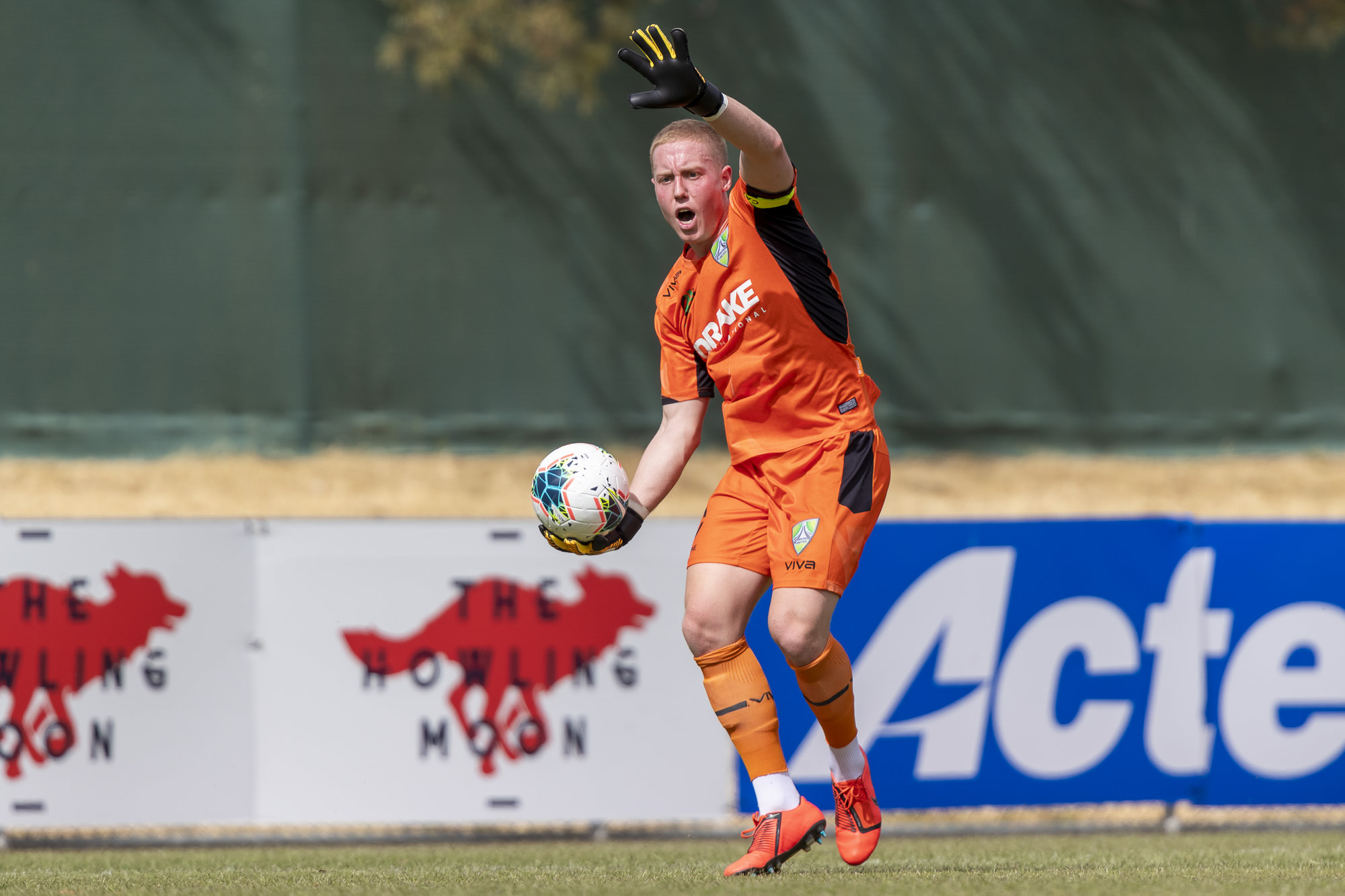 The first came from the penalty spot after a United handball, despite the referee originally awarding a free-kick outside the box. A discussion with his assistant on the nearside changed the referee's mind and Petratos didn't make a mistake from the spot.
Less than 60 seconds later, Petratos scored his third to ensure the striker had a 16-minute hattrick. Receiving the ball on the edge of the box, he turned and beat two Canberra challenges and poked the ball under an onrushing Brown.
Petratos hadn't finished though, as he scored his fourth goal of the match by rounding Brown and tapping the ball into the net in the 35th minute.
Despite the horror first half, United came out on the front foot in the second half and got one back in the 47th minute. A lovely cross from Joe Lawless found Roy Anderson at the back post, who volleyed the ball into the net to reduce the deficit.
United continued to dominate the second half and were rewarded with a third goal on the hour mark. Barbatano pounced on a short back pass and knocked the ball into an open net to grab his second goal of the morning and to ensure United were right back into the contest.
But despite United's spirited second-half comeback, Jets put the game to bed in the 91st minute after a Newcastle cross received an unlucky deflection and found its way into the net.
Canberra United will finish their Foxtel Y-League season with a tough matchup against Sydney FC at Leichardt Oval next Saturday evening (25 January).