Canberra United 1 (Thorsnes 66′) def. by Brisbane Roar 2 (Yallop 17′, Raso 41′)
A dominant first-half helped Brisbane Roar claim their first win of the Westfield W-League 2019/20 season, beating Canberra United 2-1 in front of 1,185 vocal fans at McKellar Park.
Goals from Tameka Yallop and Hayley Raso in the first-half helped Brisbane take control of the match but it was an astounding late save from Mackenzie Arnold that won the game for the Roar.
An intended cross from Westfield Matildas midfielder Yallop that hit the underside of the crossbar and bounced in opened the scoring for the Roar, before Raso doubled her side's lead, heading the ball past an onrushing Sham Khamis.
Canberra's Norwegian star Elise Thorsnes scored United's only goal of the game after she stole the ball off Roar captain Claire Polkinghorne and rifled a shot into the top corner midway through the second half.
The goal sparked United into life but Arnold kept them at bay with an array of brilliant saves, the pick of the bunch was a diving stop that pushed Leena Khamis' header onto the post and out for a corner in the dying minutes.
United was left to rue their slow first-half, which head coach Heather Garriock said "killed" the side.
"We started really slow and they started to execute what their gameplan was," Garriock said post-match. "I think that the first half killed us but in the second half, from a positive note, I think we showed a lot of character to get back in the game.
"In saying that, we can have all the character in the world but that doesn't get us the three points.
"The most disappointing thing is that we didn't come away with a result."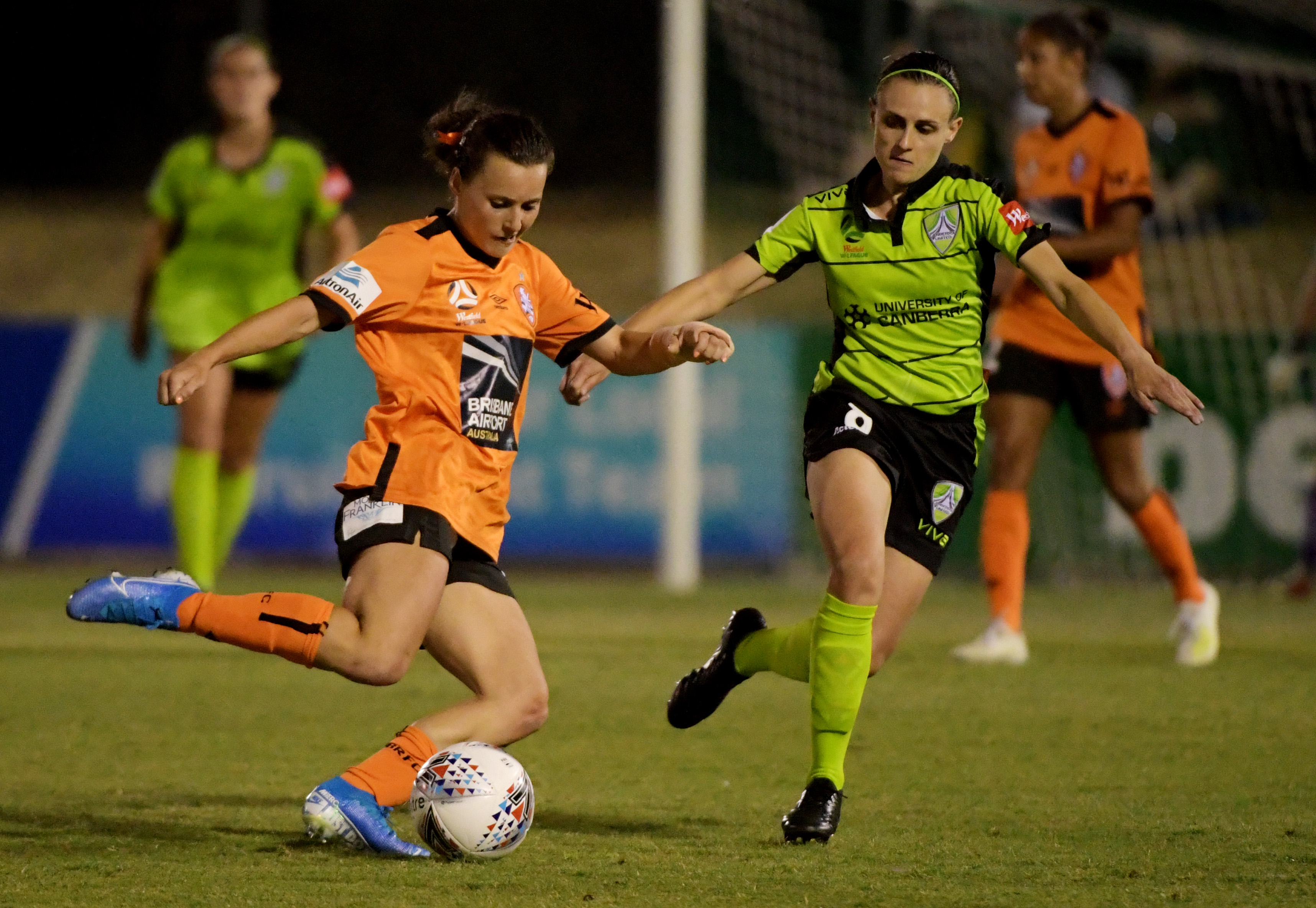 Garriock said the biggest thing her side need to learn as quickly as possible is composure on the ball.
"We need to have composure, we need to put the ball down on the park and we need to stick to our game plan and stick to our structure," she said.
"The first goal and second goal came from us not sticking to our structure. Being ill-disciplined can cost us.
"We just need to believe in what we are trying to do."
Canberra United now turns its attention to their longest road trip of the season as they face Perth Glory at Dorrien Gardens next Friday night (13 December).