Canberra United goalkeeper Sham Khamis will play her 50th Westfield W-League game on Thursday night against Melbourne City, eight years after she played her first.
Having spent most of her youth at Sydney FC, Sham signed her first professional contract when she was 17-years-old and made her professional debut for Sydney FC during the 2011/12 Westfield W-League season.
After playing one season for Western Sydney Wanderers in 2014/15, she returned to Sydney FC for three seasons before settling down with Canberra United.
Despite playing in the Westfield W-League for the last nine seasons, Sham said the 50 milestone has crept up on her.
"To be honest, I didn't think I was going to hit 50 this season because I didn't think I was anywhere near it," Sham said with a laugh.
"I have just taken each game as it came and I have played each game like it was my last. So I am really going to make the most of this 50!"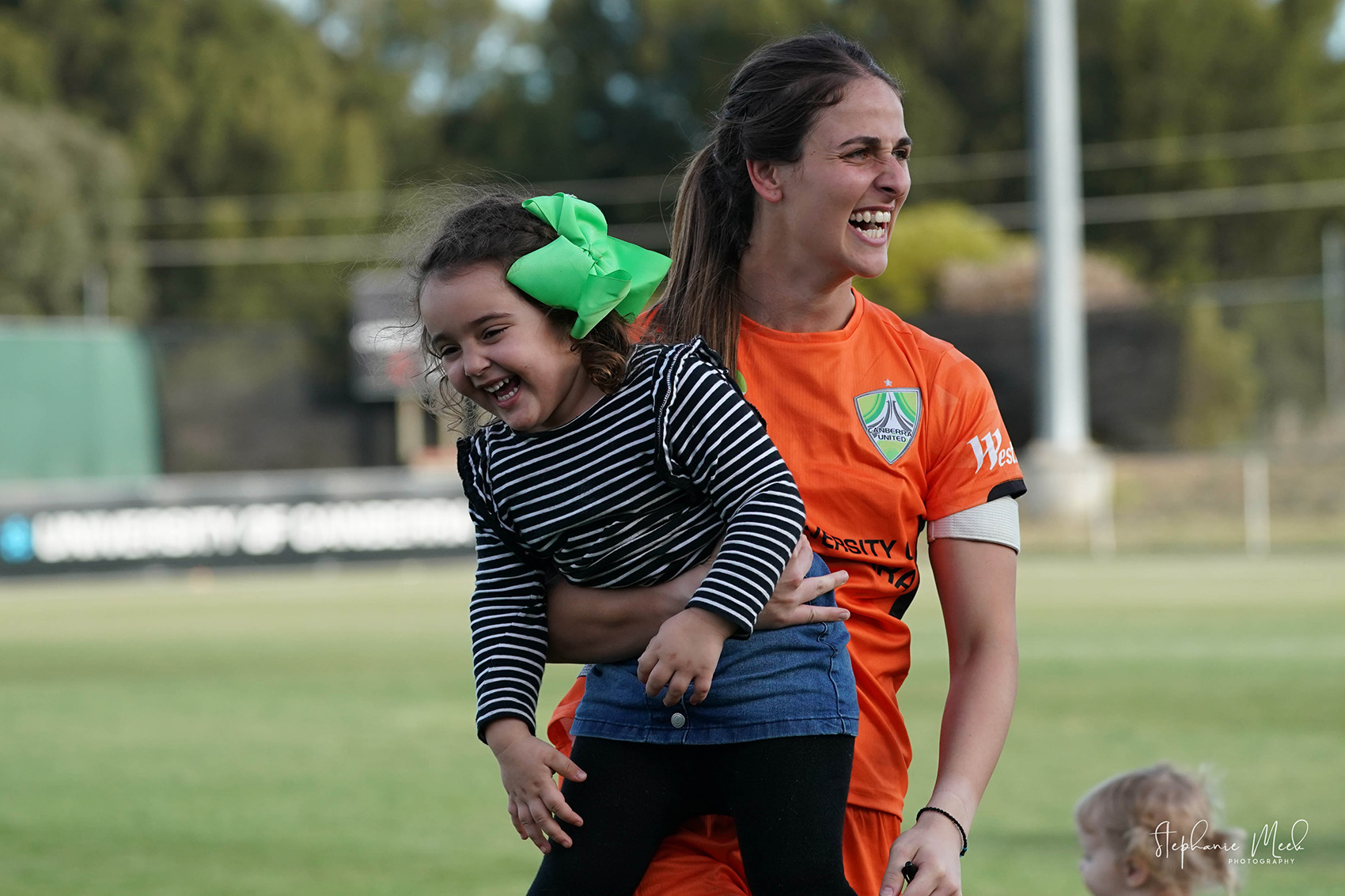 Sham said her 50th is made even more special because she gets to share the field with her sister and mentor.
"Leena and I played in the same team for ages, I played alongside her for my first game and now I have the chance to play beside her on my 50th," she said.
"I was there for her 100th last year as well so it is really exciting and special to share these milestones with Leena."
Sham admits one of the highlights of her career so far was being on the same pitch as her sister for her momentous 100th game, but she wants to have a few a more memorable moments before she hangs up the gloves.
"Being there for Leena's 100th game was a massive moment for myself, for Leens and for my family," she said.
"The fact that her 100th fell on the day we were scheduled to play against each other for the first time was unreal.
"I have had a fair few highlights but I have loved every minute of my career so far and I have loved playing for Canberra United.
"Hopefully, we get the job done this year because I want to lift the trophy with my United teammates."
Westfield W-League Round Nine
Melbourne City vs Canberra United
7:30pm on 9 January 2020
ABD Stadium, Melbourne